I really enjoy my life here in Denver.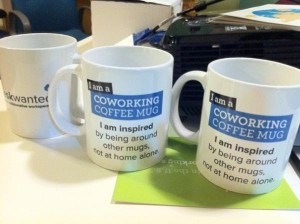 Despite others telling me I shouldn't attend a conference ("mini" one, at that) the night before finals, I went to the Coworking Space Ship, run by Deskmag and Deskwanted. Thankfully, the Denver stop was at Creative Density, a coworking space in town that I've been a loyal member to since the beginning of the year. I've begun to call a few of the other members my "CD fam" because I love spending time with them!!
Anyway, #CoWoSpaceShip was amazing. I love learning about new, emerging trends in the business world. Craig, the owner of Creative Density, was so animated and passionate about the industry (wouldn't exactly call 'coworking' an industry…a sector?). Loved to meet the other cowork space owners from Denver & Boulder, too.
And of course, I was live-tweeting, which I have been doing for the DU Marketing Association on-campus just out of my own obsession with Twitter. Having the iPad has made me more enthusiastic about tweeting live from events. I just love sharing information. During my live-tweeting, I was discovered by a Brazilian coworking space, Pto de Contato. My my, the world is small!
The whole #CoWoSpaceShip night went "overtime" a bit as we continued asking questions to the local panelists and hearing insights from Carsten of Deskmag. I never knew that the coworking movement began in Europe, albeit it wasn't coined "coworking" until 2005 in our very own City by the Bay (San Francisco). I never got a chance to visit a coworking space in San Francisco when I resided there, but perhaps next time I go visit.
I am happy that I attended the free event because I always enjoy learning new things. It was well worth the night off from studying. Besides, I think I did decently on my finals today. What's done is done, right?