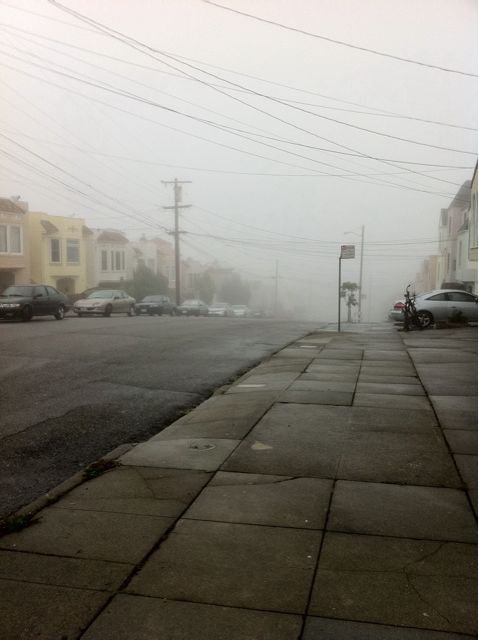 This is how everything looked like in San Francisco a few weeks ago. And now? It's bright, sunny, and warm. The signature fog has disappeared for now and we've received our Indian Summer, at least for this week or so.
Don't worry, folks, the fog will be back.
Anyway, seems the only Fiverr gig that is working out for me right now is writing short stories. I was going to delete my gigs on there after my previous job was finished, but lo and behold, I received another order.
I suppose it's a good thing, considering each client has different needs and it's a way for me to exercise my creativity more. After all, I get to learn about new topics that I wouldn't have ever explored on my own before. It's good to get a wide repertoire out there.
And, in general, other opportunities are coming in in terms of income. Small yet still significant opportunities. I can't complain; I quite like this flexible schedule I have these days.
Yesterday, I had the opportunity to participate in a TweetChat about healthy food. It was the first time I had participated in a chat in a long time; gee, I feel old a bit. I remember back in middle school when I was all about chat rooms, but of course, nothing of substance ever came out of those interactions. Yesterday's chat was more focused and the energy of everyone's enthusiasm was contagious. I felt quite happy after the chat, even though I was more or less a passive participant in the topic.
Let's see what the rest of the week has in store for me. But I'm enjoying every moment I can. I realize it's all best to continue to remind myself to go with the flow.