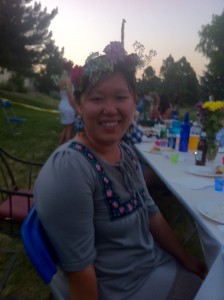 This thought had been circling around my mind all day yesterday: how parents protect children so much….but in the end, they cannot protect us from heartache [in relationships].
I will go ahead and be transparent: I never had a boyfriend until the age of 25 (just two years ago). And that was a roller coaster trauma of a relationship: alcoholism, secrets, manipulation … I've torn the chains away from that relationship, yet residual pain still seeps through.
And all this time I think about how, well, if only my parents could have protected me from ever letting that happen. Yet, they couldn't. I can seek comfort in them over things, but they cannot fix everything for me. After all, how old am I now? I can't just go crying to my parents like a four-year-old with a booboo. I need to suck it up and learn from my mistakes, no matter how big or small.
Sometimes I wish that I could have an arranged marriage. Then I wouldn't need to deal with this constant searching, seeking, "you're not good enough", etc. etc. I find myself these days trying to protect my feelings by telling others how I am all about "no attachments" for the time being. I find that I often fall too fast too quickly…only to be hurt. I care too much and then I … end up hurting myself.
Of course, by telling myself "You cannot get attached," I still do. And it hurts; every time I fall for someone new, I see them walk away with another woman. Someone better than I am? I can't say, but my mind twists the situation that way. I always hear the same, comforting words of "You'll find someone better." And I hype myself up with this thought, but it only lasts for a little bit. Then I'm back to feeling like I won't find a nice guy. It's a vicious cycle for me.