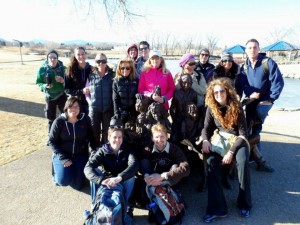 This is a long overdue Support Local post. I have known Jonathon Stalls, lead itinerant and founder of Walk2Connect, since early 2013. Walk2Connect's mission is to get more people walking rather than driving: discover the beauty of everyday life around us instead of letting it all speed on by. Jonathan was inspired to start Walk2Connect after his own epic, life-changing walking trip from Delaware to San Francisco in 2010 for Kiva Walk.
Hearing Jonathon's story really inspired me to attend his walking trips around the Denver Metro area. I have met so many incredible people on these walking excursions: people I wouldn't have met if I had stuck with my usual crowd at startup events. Walk2Connect has grown to many followers these days, considering the organization has expanded to include more daily walking trips throughout the Denver Metro area (such as Park Hill Sunrise Walks, Five Points at Dusk, and many more) in the past year.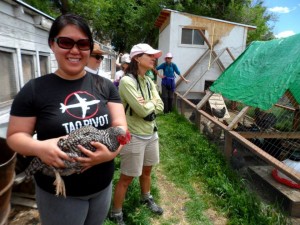 My favorite Walk2Connect trips have been walks where a bit of local food-making is involved, such as the Wheat Ridge Farm-To-Table walk last summer: we walked to several farms in Wheat Ridge and collected ingredients to make pizza at Right Coast Pizza after our walk. The beer and the delicious pizza were all well worth the nine miles of walking!
I really hope more Denver-area residents get to experience Walk2Connect at least once in their lifetimes. The walks are a great alternative and active way to meet new people in your neighborhood, city, region. Plus, Jonathon's personality is so infectious with his laughter and impeccable enthusiasm for life. You'll be glad to have met Jonathon and the other walkers on your next trip: they're sure to change your life.