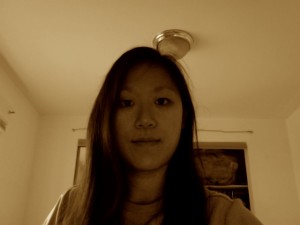 I don't remember the exact moment I heard about the3six5 last year, but I do remember the excitement I felt to have the chance to participate in such a collaborative project. Peeking into the day-to-day of 365 different lives: this is how technology has brought the world so much closer.
So, I had my chance to write my own piece of the puzzle in late April and I have loved following the different authors' posts throughout the year. It is amazing how much happens in the world at large each year, but how many precious little moments we can still capture through the Internet.
In terms of my experience with blogging and editing–well, in my previous job position I was the red-pen editor for all official documents. I caught typos that weren't even caught by Microsoft Word (e.g., would you like to "sing" the document or "sign" it, Sir?) and I noticed the fine grammar mistakes that were made quite often. And blogging..well, it's what I do when I am not penning my next client short story or drafting my novels and short stories.
There are many people I would love to see participate in the3six5; many of these individuals I have met here in San Francisco, but there are also people from other parts of the world, including Germany, Japan, and Brazil. I would love to reach out to all these fascinating people again and have them add a piece to the New Year.
As for my availability: looks like the only months left are July and December. I start business school next September, so July might be the best bet for me. If not, December should be when I have my winter break.
Thanks for considering me and I look forward to another intriguing year of the3six5.