I've known Kristin Glenn of seamly.co since the days of Revolution Apparel in 2012, when they launched their Kickstarter for the Versalette. I was immediately hooked on the idea: a piece of clothing that can be worn 15 different ways?! Sign me up!
Last year, Revolution Apparel closed down and Kristin and her cofounder Shannon Whitehead went their separate ways. Kristin started up seamly.co here in Denver and ever since, I've been one of their hugest fans! I LOVE the company's mission in making sustainable clothing, and each piece of clothing usually has multiple ways to wear it. I am all about convertible fashion since that helps me reduce the number of clothing items in my closet.
So far, I have purchased the following items:
I'm clearly on my way to buying all of the company's clothing!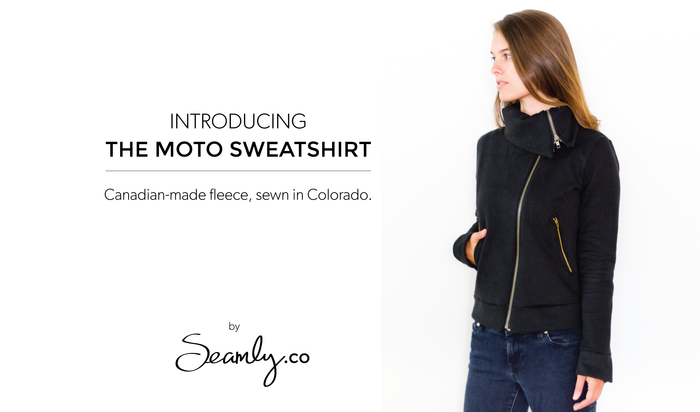 In terms of this fall season's newest offerings, I am most looking forward to the Moto Sweatshirt, which is currently running on Kickstarter to raise money to purchase the awesome Canadian-made fleece material for the shirt. I don't know about you, but I am LOVING the asymmetrical zipper and the fact that this shirt sounds so super-warm!
So go ahead, go support this awesome company and buy some great, sustainable clothing.