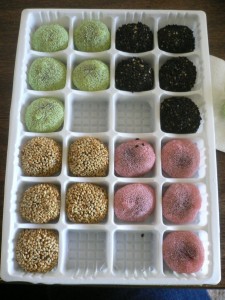 What's driving me crazy these days?
That's easy to answer: a lot of change going on! And the fact that even though I am physically removed from a place I used to love, I must still read about how "in love" my peers are with that city.
I'll just go ahead and say the name: San Francisco. I used to be really enamored with the city, feeling my heart fill with joy every time I saw its landmarks in magazines/pictures/etc. I remember crossing the Bay Bridge into San Francisco and feeling happy seeing the cityscape.
Somewhere in the past three and a half years, I fell out of love with San Francisco. I thought I could hold on just a little bit longer because of my loved ones who reside there, but I just couldn't do it anymore.
I can't dislike anyone who continues to harp about the greatness of San Francisco. After all, everyone has different experiences wherever they go. I just know, for myself, I have had some traumatic times in San Francisco in only the past year.
I know, people say to persevere. And I am…but I know that right now, San Francisco is not the place for me to be.