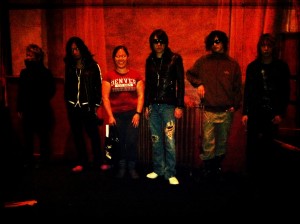 I like to daydream a lot; sometimes the daydreams get a little too pie-in-the-sky! But over the years, I have learned that dreams can come true, that anything is possible. Just have a bit of faith!
In 2002, I became immersed in the land of Japanese pop and rock through one of my best friends, Bradley: I had met him at Japanese Language Academy(JLA) and he introduced me to all sorts of Japanese artists. So when I got back to my hometown after JLA, I proceeded to research and buy music from various artists.
I immediately became a huge fan of a J-rock band called Dir en grey: I remember thinking to myself, "Gee, it would be great if they actually toured in the U.S." But back then, I didn't think it was possible: I mean, how would they cross over to popularity in the U.S. anyhow?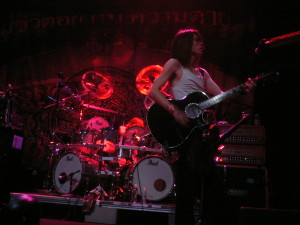 Then one day, it did happen: they were to be a part of a big rock tour in 2006, and it just so happened that one of my good friends at that point was also into Dir en grey, so we went to the DC-area stop of the tour. Granted, at that point we were pretty far back from the stage and a mosh pit started up behind us; I was unnerved by the mosh pit so we didn't get to enjoy the live performance as much as we could have.
But then, the following year Dir en grey had their own tour and we got to go to the Baltimore concert together. That summer, Dir en grey was an opening act on another band's tour, so I was able to see them again in San Francisco and even got to actually meet my favorite guitarist, Die, and get his autograph! I was lucky then, because all the concertgoers hadn't really known who Dir en grey were, so I was one of several fans for the band that was actually there.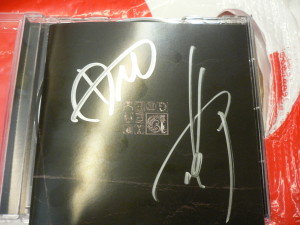 And it doesn't stop there: over the years, I have seen Dir en grey a total of seven times, even getting to meet the whole band in person back in 2011! Also, I am indebted to Dir en grey in a weird way because they were the reason I decided to spontaneously visit Denver in late 2008 so I could see the band again on their last tour stop that year. If it hadn't been for Dir en grey, I probably wouldn't have ever considered visiting Denver!
In general though, it is true: anything is possible. This story is just one example of that.