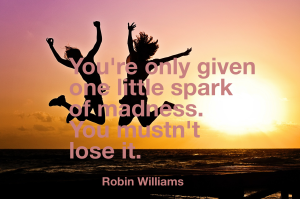 I meant to do a year in review post yesterday, NYE 2014, but the day got away from me. I figure though, with this month being my birthday month (January 31st is my 30th birthday), I'll be doing quite a bit of reflection anyway. So, here we go.
I came up with this idea last month before the holiday frenzy and was also inspired by Erika Napoletano's Hard Truths series during December since her birthday was last month (she turned 42). Although some of my post themes may be similar to what she has written, we clearly both have different life experiences to share about.
With that being said, here's post 1:
There Are Many Paths in Life
Throughout the past 29+ years of my life, I have learned that there is no hard-set path for anyone in life: growing up, I remember thinking that my life would essentially boil down to this path:
Finish high school
Go to college for four years
Find a job
Meet my husband
Get married
Have kids
Happily ever after
I have always been a planner, planning out my life the way I wanted it to be; I thought I had everything figured out in terms of post-secondary education during my junior year. I was very passionate about playing trumpet and was devoted to attending college for music education.
Then, things changed: my oldest sister was to be married the summer of 2002, and I was excited for the wedding. I had also applied to be a part of the Japanese Language Academy (JLA) (part of the Virginia Governor's School summer program for rising juniors/seniors), and was accepted into the program. The catch: I could not attend my oldest sister's wedding if I were to choose JLA and vice versa. I had to stay at JLA for the whole three weeks or forfeit my spot.
I was saddened by this news and remember crying to my sister about this. Her answer? "Go to JLA; you will NEVER have that chance again." "But…I'll never have the chance again to attend your wedding!" I was stunned that my sister would respond this way; after all, wasn't it more important to attend her wedding than to go to something like JLA, where I knew nobody?
Well, I went to JLA and indeed, that experience changed the trajectory of my life: I fell in love with the Japanese language and culture and met one of my best friends, Bradley, there. The experience opened up my world to life outside of my hometown, Radford. This experience led me to study more Japanese in college and even to study abroad for a semester in Tokyo, Japan, in 2006.
In hindsight, I understand what my sister meant by her reasoning: although I will never be able to attend her wedding, I have been able to enjoy many memories with her, her husband of 10+ years and her two sons. I even spent a whole summer with my sister in 2004 taking care of her oldest son as a ways of "making up" for the absence from the wedding.
There have been many other moments like this in my life since then, but none have been as powerful as that summer of 2002. If I hadn't attended JLA, I don't know where I would be right now with my life.