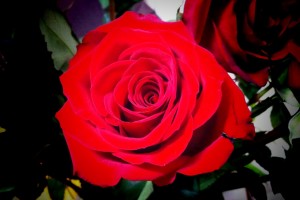 Many holidays occurred this week: Lunar New Year (ongoing celebration until the 20th), Mardi Gras/Shrove Tuesday, Ash Wednesday, and tomorrow, Valentine's Day.
I'm sure at an earlier point in my life, I celebrated all these holidays in one week. But this year is different for me: it is my first time to partake in Shrove Tuesday and Ash Wednesday, and the Lenten Season. I grew up in a Baptist church in my hometown; in my early 20s, I dabbled in nondenominational Christian churches. And this year, I found my way to the Episcopal Church.
In the Episcopal Church, I have found my family. I have found what I need to fulfill my religious needs. And, like a young child taking it all in for the first time, I am observing all that the church observes. It's an exhilarating feeling…
…although, I also know, I must observe the holidays of my lineage: the Lunar New Year, the traditions through that, and the beliefs behind the Lunar New Year.
Maybe some think that my observance of Chinese and Christian holidays doesn't add up; but I know I cannot forget where my ancestors came from. Both my Chinese heritage and the Christian tradition have resonated side by side throughout my whole life. I don't see it as a conflict of religion/beliefs; I see it as my way (and my family's way) of observing our mother heritage and our American upbringing in the Church.
It's an interesting way of seeing life through two different lenses.