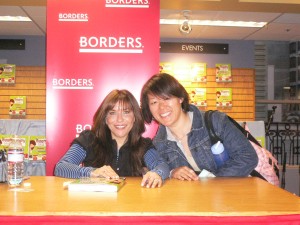 I am in the business of connecting others; ok, maybe not so much "in the business" but I know I do this on a near-daily basis, especially here in Denver. It is just a natural skill I have (I "blame" it on my dad). If you struggle with how to properly introduce people to each other (especially via email), here are steps to making that introduction effective:
1. Talk with both parties individually first – I do this to make sure that both parties would be interested in talking with one another. This is out of pure courtesy; I would want someone to tell me they're making an introduction on my behalf before they actually follow through with the action. Who knows, maybe someone is not interested in "meeting other people" at the time. Save yourself some time by just checking in on both parties first.
2. Send the email to both parties – Yes, but follow this format:
Hi Sally and Tom,

I would like to introduce the two of you to one another because I believe you would work well together/can do business together/fill in the blank.

Sally, Tom __(fill in profession, business, etc. here)______.

Tom, Sally __(fill in profession, business, etc. here)______.

Hope you guys can connect!

Sincerely,

Helene
3. (If you are on the receiving end of an introduction) Reply all to the email (the other party & your colleague) – Thank your colleague for making the introduction and start discussing with the new colleague about possibly meeting up for coffee and talking. I suggest "reply all" just because it'd be nice for your colleague making the introduction to see that you have taken the next step. Another courtesy move…
4. If the thread moves forward between you and the new colleague, remove the introducer from the email thread – Mainly just to not clog up another email box; the introducer only needs to be included in the first email between you and your new colleague.
And there you have it: colleagues connecting with one another, thanks to you! If the introduction does not pan out to anything more than that, that is okay. You have done your job in the situation and should move on at this point. Hope this helps!