The first of February, and it's amazing to look back on the previous month and realize the new doors of opportunity, windows of inspiration that have opened for me already this year:
1) My passion for writing has surged forward with a vengeance, giving me extra motivation to get the word out on my writing, building a fan base and also giving me more reason to go back and revise my shorter works. Despite a hectic weekly schedule, I have made big strides in my goals this past month.
2) Since I began the Photo 365 project on New Year's Day, I have found more joy in taking pictures every day. My interest in photography has become heightened again, and I look forward to seeing the small things in my daily life through my camera lens. The extra photo opportunities have also helped me find more writing ideas.
I'm looking forward to more opportunities being presented to me as time unfolds.
In other news; the end of January came and went rather interestingly. Greetings for my birthday came a couple of days earlier when I received a surprise vase of flowers at the office (sent from my older brother and his family). It was a very pleasant surprise to receive, albeit the commute home that night was quite an amusing one (I kept receiving stares and random smiles from strangers since it must have looked a little strange to see someone holding a VASE of flowers, not a simple bouquet). I rarely ever receive flowers, but I find that when I do receive them, I feel a rush of emotions within me.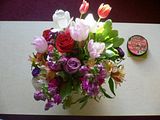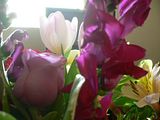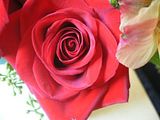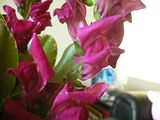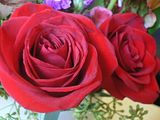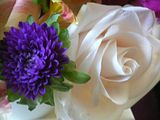 I spent my birthday yesterday quietly with a few of my relatives and some close friends. I didn't want too much for my birthday; just some quiet time to relax and reflect. I received a few more email/phone birthday greetings than expected, so that was nice. I feel like the past few years I haven't felt overly excited for my birthday; sure, I'm still happy when the day comes, and I appreciate all of the greetings/well wishes, but it's also just another day in my life that I'm happy to have. I wonder if I will continue to feel this way as the years go by.