Last month, I had the opportunity to take a ten-day trip to Taiwan and Hong Kong with my parents and brother. Prior to this trip, I hadn't traveled abroad in the last decade, especially with the ebbs and flows of my career (and my personal finances). This particular trip was well-timed, since it was right after the Christmas holidays, so I could still stay with my family until we departed overseas. This was also a moment where I saw the huge benefit of working for myself/freelancing: I could work from anywhere in the world (of course, I also see the downside of this–I can work from anywhere, and I must keep working at least part-time to make sure I'm able to pay bills!).
Here are a few highlights from the trip:
Taipei 101 Observatory on a Cloudy Day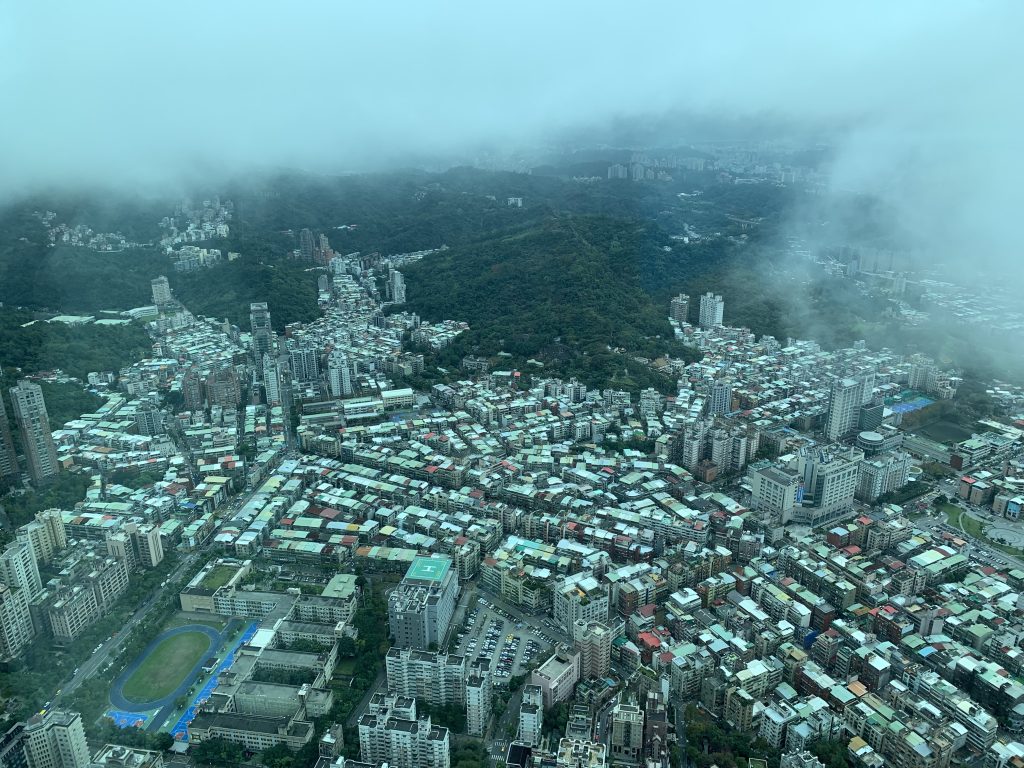 On the day we arrived in Taipei, it was overcast and foggy. Luckily for us, our hotel was within walking distance to Taipei 101, so we ventured over to check out the observatory. Although we couldn't see too many landmarks with the clouds and fog, the experience was still unique and made for mood-tinted photography. I enjoyed learning about the history and architecture of how the building came about.
Connecting Taiwan's History to Family History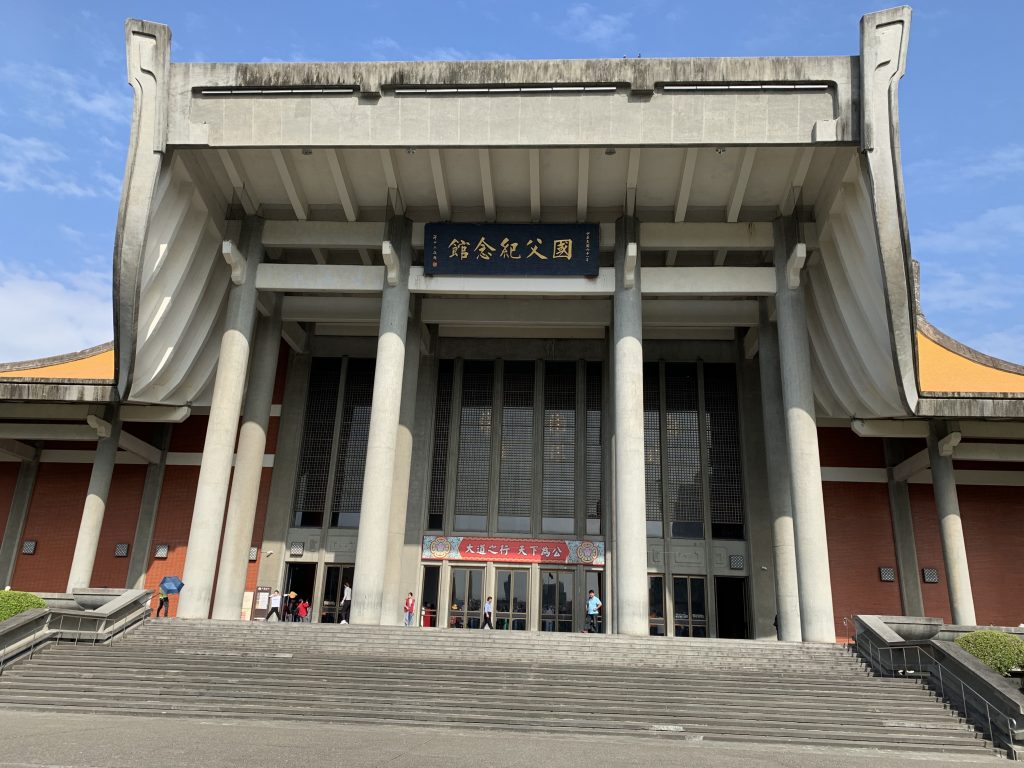 Although I had learned of both Dr. Sun Yat-Sen and Chiang Kai-Shek through my history classes, I hadn't known of their connections to our ancestral area of China and to our family until this trip: Dr. Sun Yat-Sen grew up in the same region of China as our ancestors, and Chiang Kai-Shek was a colleague of our great-grandfather at a military school on mainland China (prior to the founding of Taiwan). Visiting both Memorial Halls while in Taiwan was educational and definitely enlightening, considering the family connection!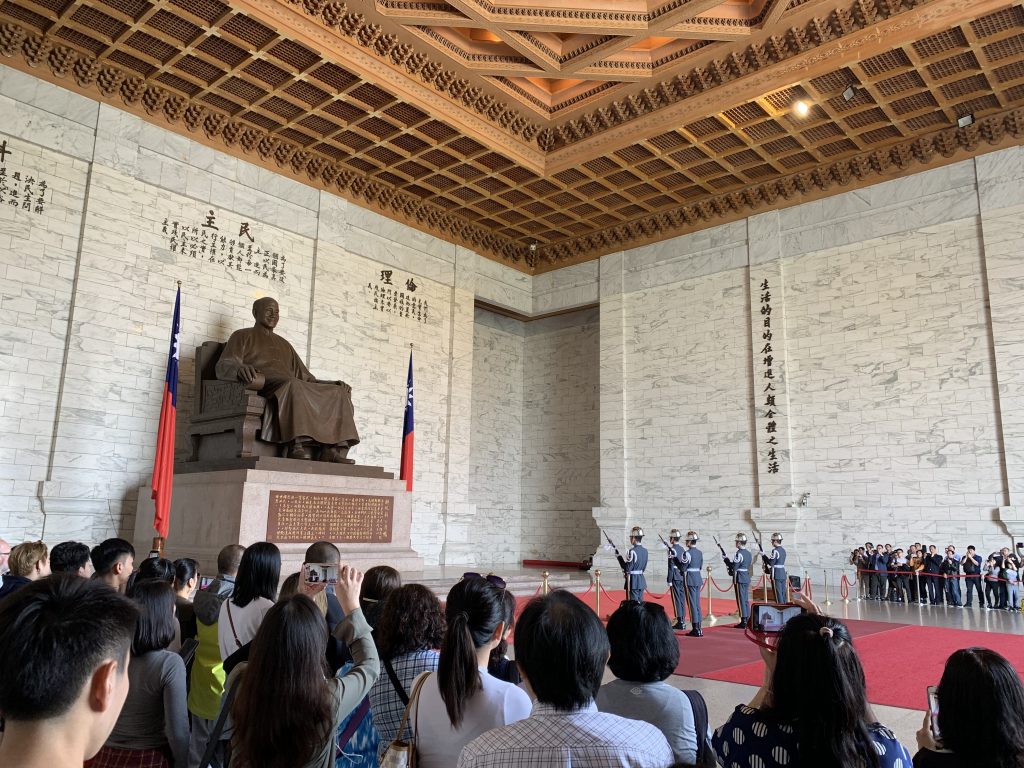 Tasty Chinese Food Adventures
If you know me and my family, you know we are foodies at heart! We had a fun time exploring the various cuisines of Taiwan and Hong Kong and being pleasantly surprised by the diverse array of both Chinese and western foods at each of the hotels we stayed at.
Tea Time at Grand Hyatt Taipei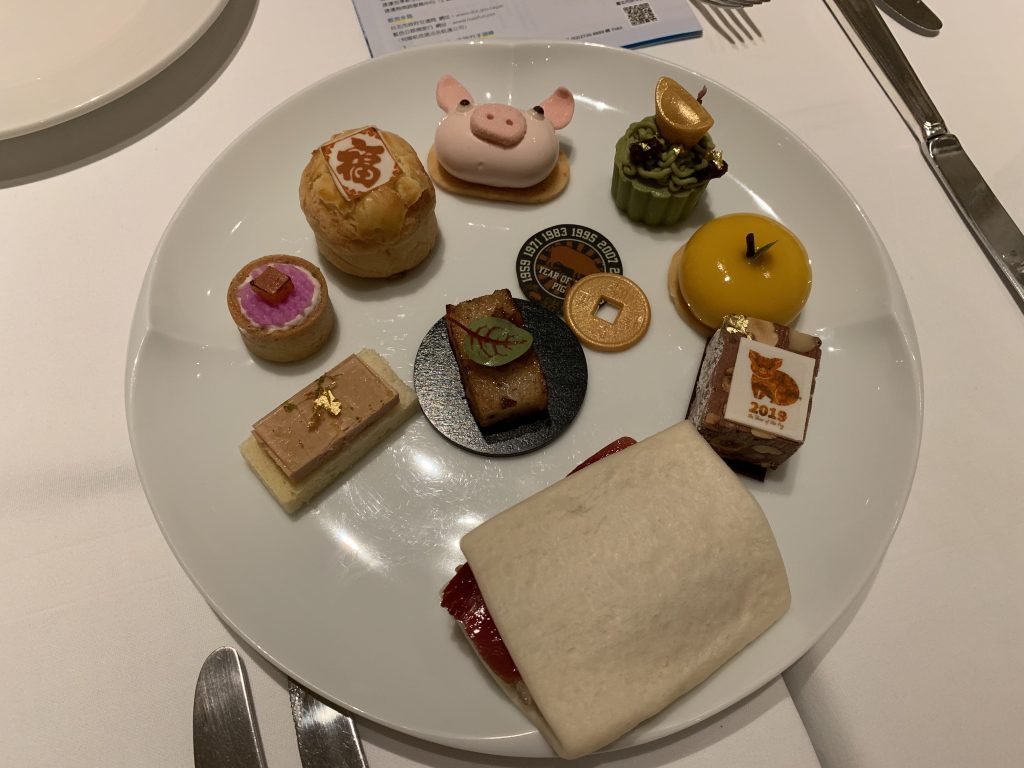 Since we had ventured back from Taipei 101 at an odd time (between lunch and dinner hours), my parents and I took advantage of the Cha Lounge at the Grand Hyatt Taipei. It was a fusion of UK and Taiwanese delicacies, with a comprehensive list of teas to sample. I loved how the treats were already decorated to celebrate the Year of the Pig!
Hawker Chan at Taipei 101 Food Court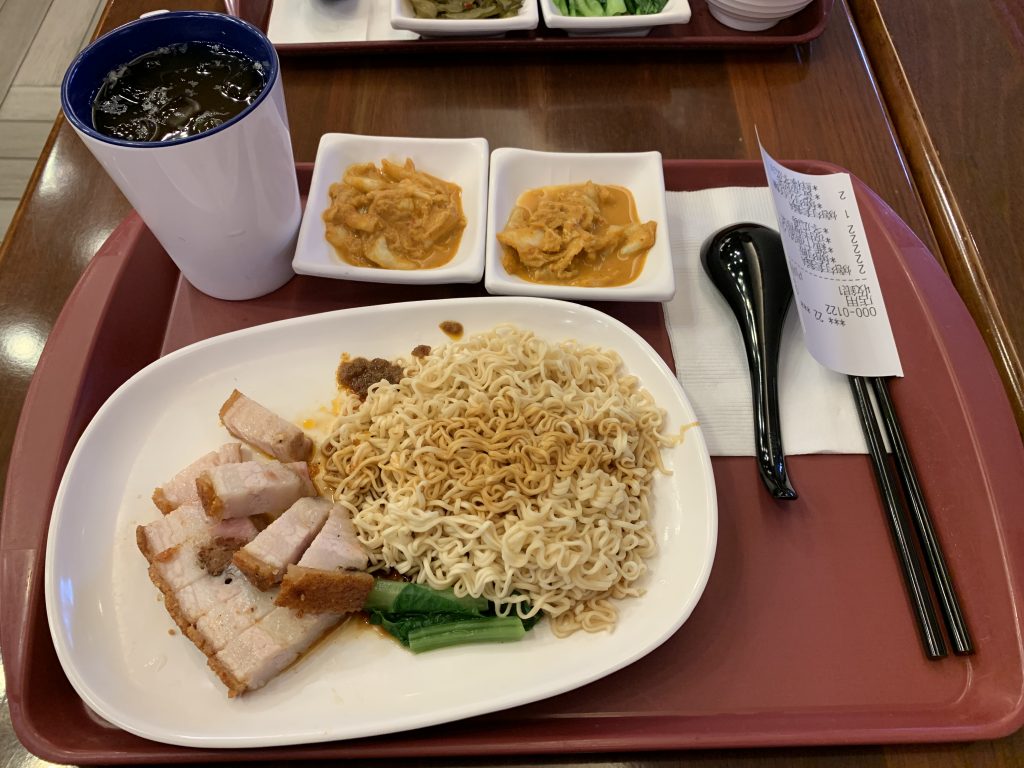 I was surprised by how accessible Michelin-star restaurants were in Taiwan: this humble food court restaurant started out as a food stall in Singapore. I enjoyed having the roast pork lunch: crispy skin and yummy meat paired with noodles and vegetables.
Bubble Milk Tea in a Light Bulb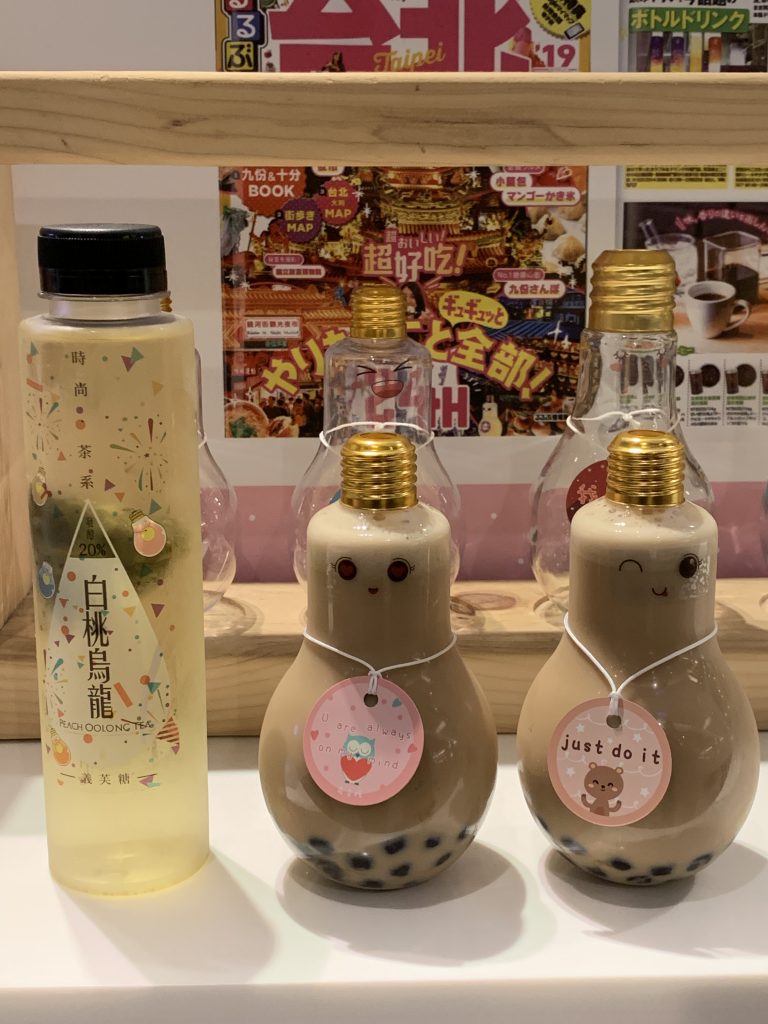 This novel concept was also in the Taipei 101 Food Court: bubble milk tea in a light bulb! We could choose between a plastic or a glass souvenir container: both my mom and I went with the plastic containers, and sadly we were not able to keep both of them. We got to decorate our light bulbs with expressions and a little motivational tag, and the staff even gave us stoppers in case we couldn't finish our bubble tea in one sitting (or wanted to take it back to our hotel).
Spam Noodle Soup in Hong Kong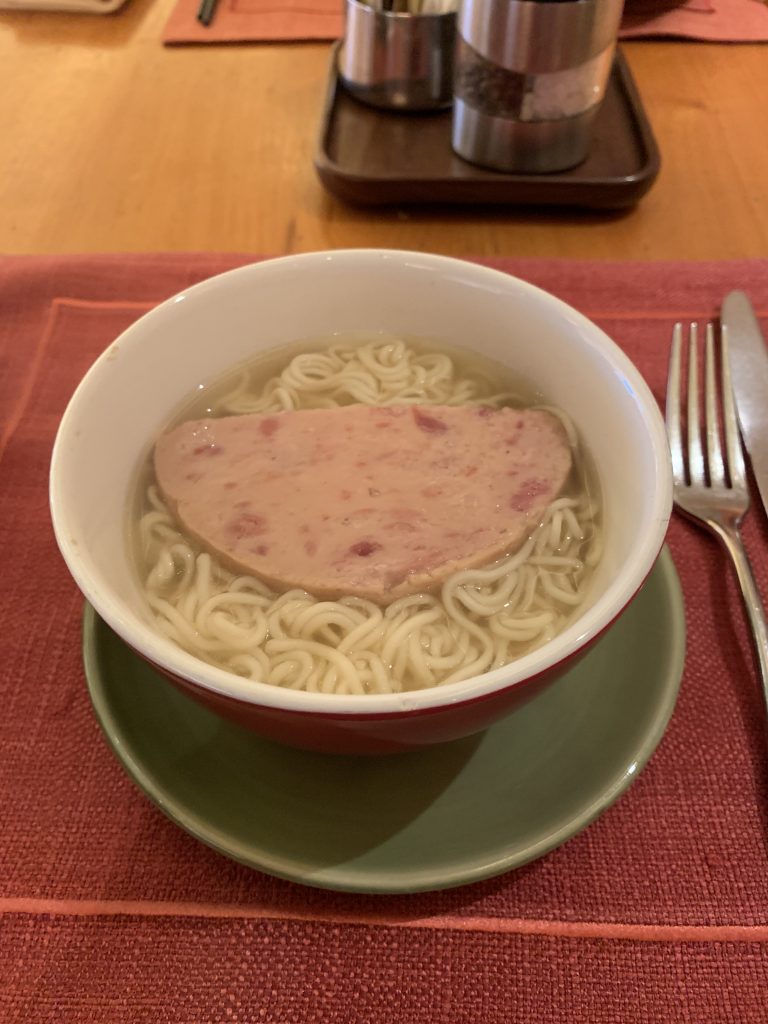 My dad had told me about this dish giving him nostalgia, since when he lived in Hong Kong, he often enjoyed this affordable comfort food. At the hotel breakfast buffet, I was able to try out this dish and can see its appeal for my dad. Quick, easy, and tasty!
Vegetarian Dim Sum at Hong Kong Park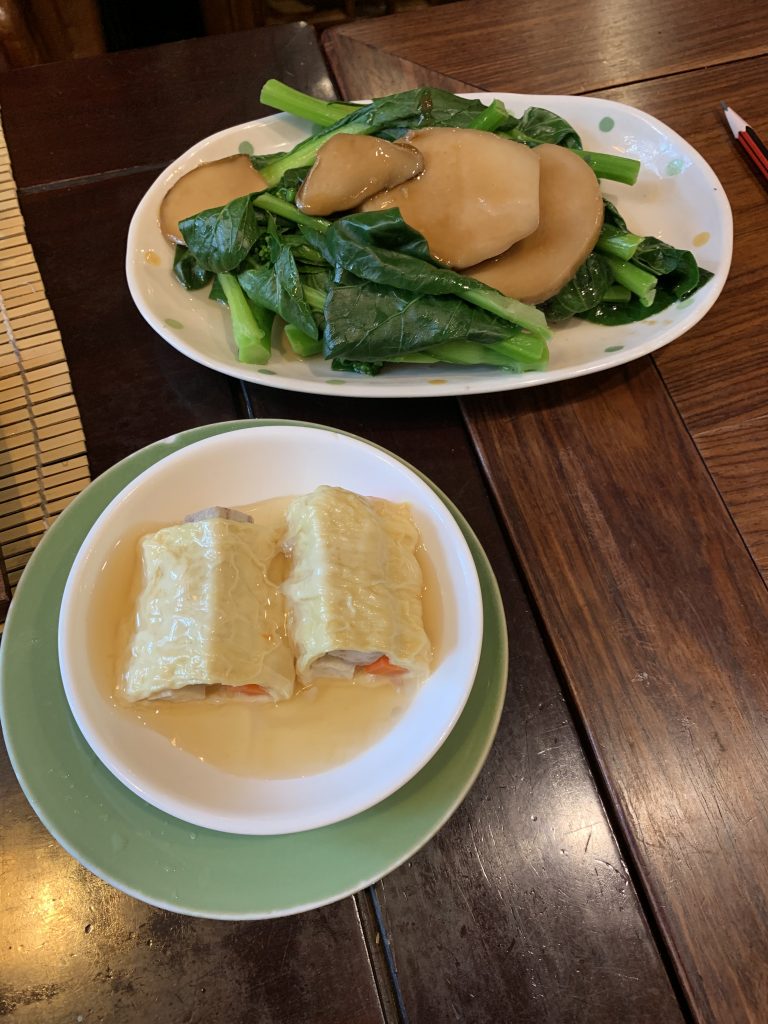 On our last day in Hong Kong, we did a little sightseeing just as the four of us (the previous couple of days were spent visiting with relatives and friends from mainland China). We visited the Flagstaff House Museum of Teaware in Hong Kong Park, and then afterwards had lunch at the tea lounge next door. Little did we know that this lounge exclusively served vegetarian-style dim sum! Many of the dishes we ordered either had bean curd or taro in them. I particularly liked the black sesame dessert (below).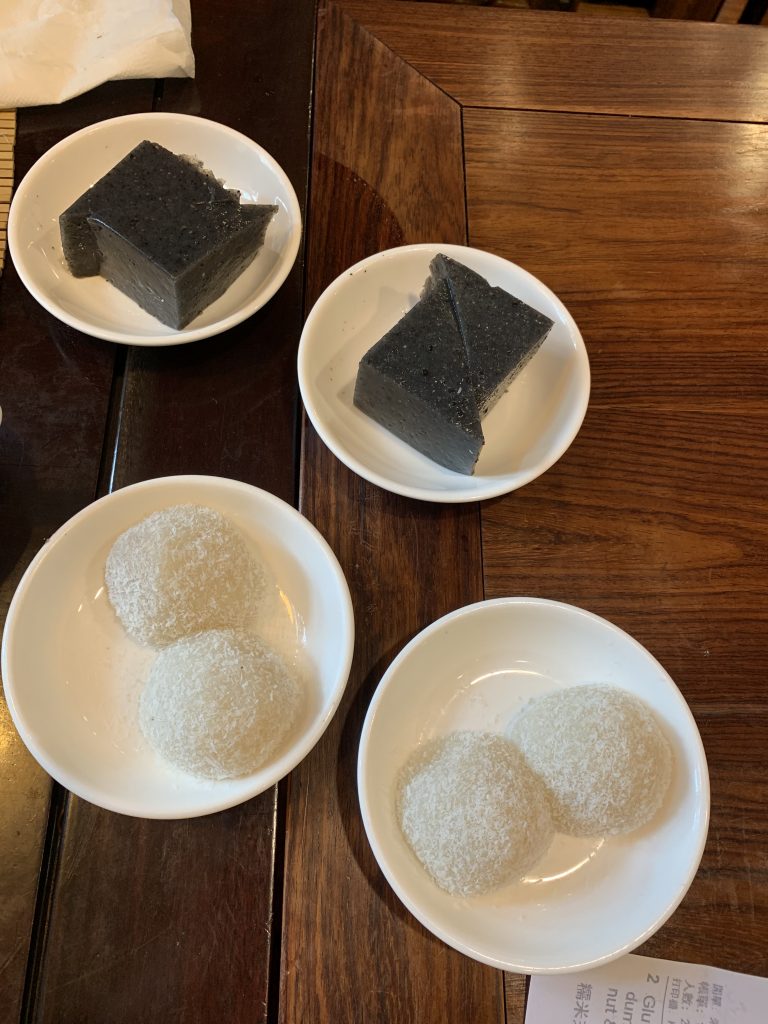 Lei Yue Mun's Seafood Stalls and Restaurants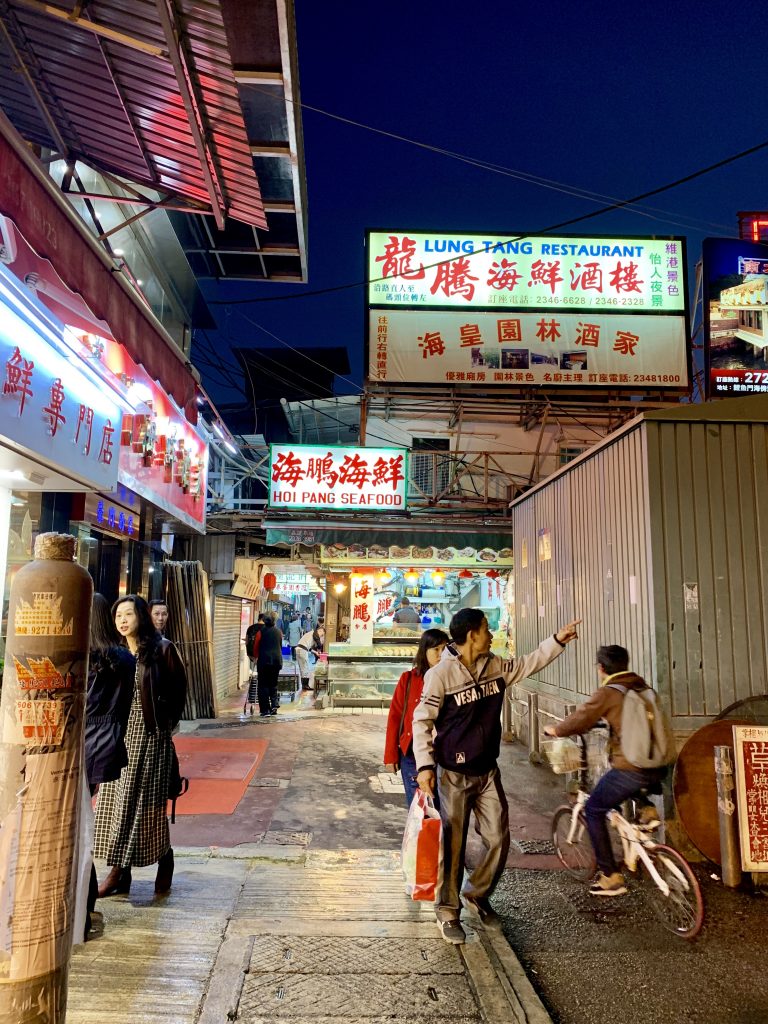 Our final evening in Hong Kong was quite an adventure: my dad told us about how, when he lived in Hong Kong in the 1970s, Lei Yue Mun Street's Seafood Stalls and Restaurants were a place where the upper echelons of Hong Kong visited frequently. At that point in time, my dad couldn't imagine himself one day being able to afford dining at any of the restaurants on Lei Yue Mun Street.
Getting through Lei Yue Mun's Seafood Stalls and Restaurants was itself an adventure: lots of different vendors calling out to us, selling their fresh seafood and asking us to dine at their restaurants. The experience was overwhelming for us (especially for my mom), but eventually we did find a good stall/restaurant to visit. We had a variety of seafood delicacies, including snails!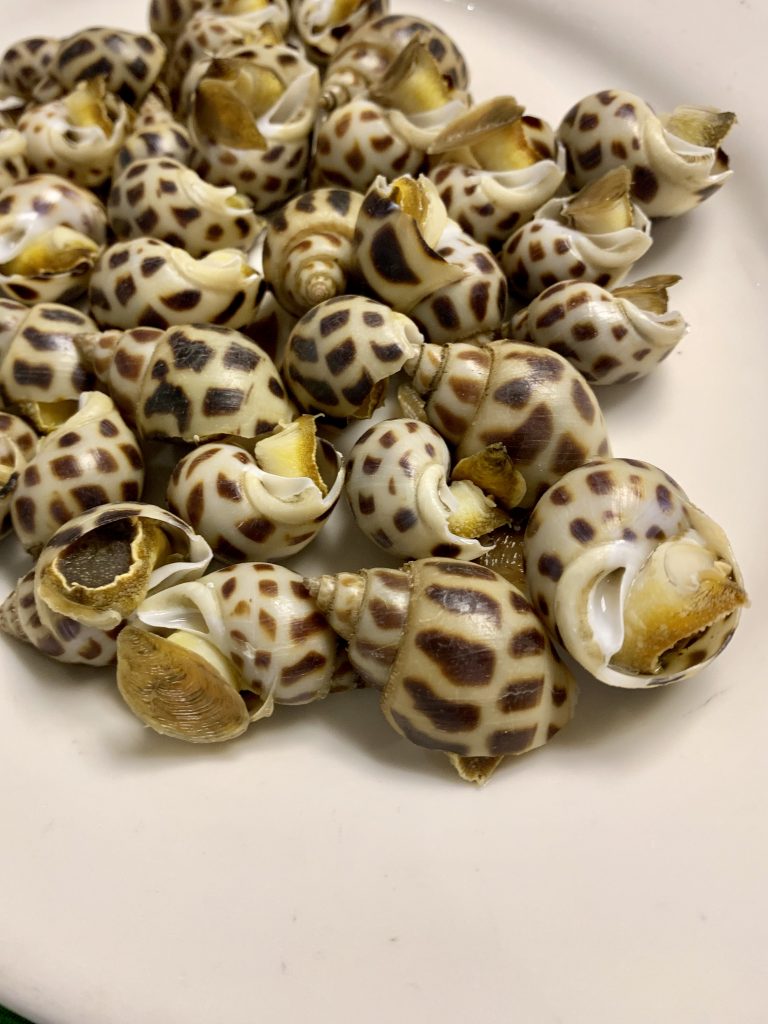 Fresh Egg Custard Tarts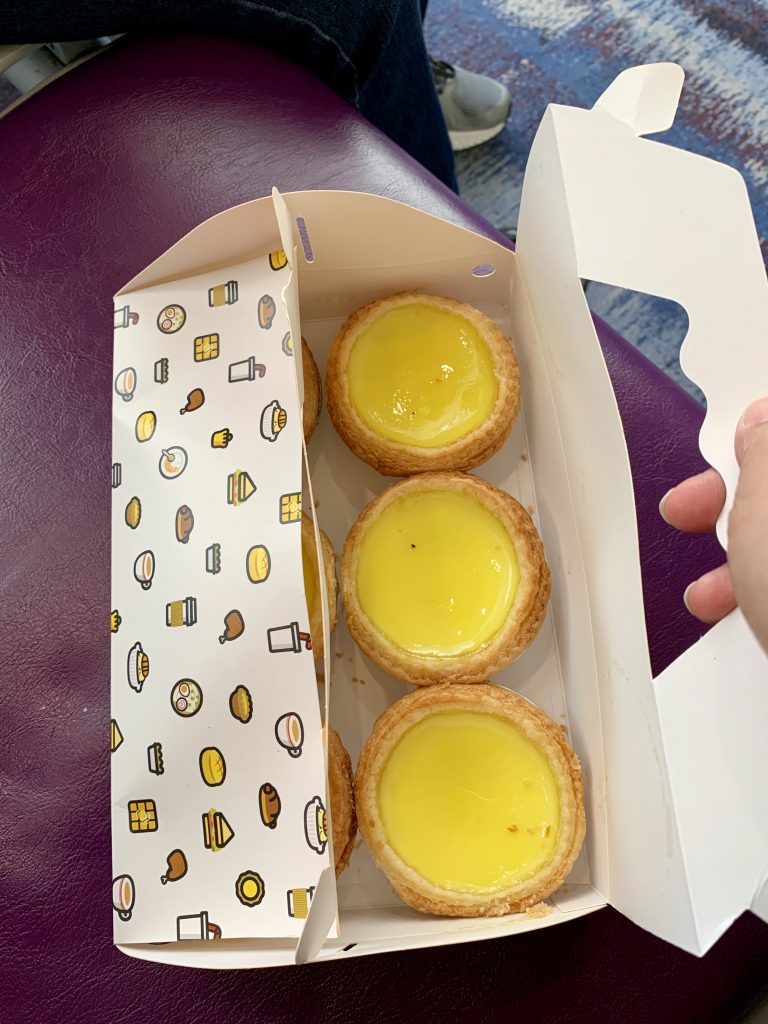 It is rare for me to find well-made egg custard tarts in Denver, so I was pleasantly surprised to try one of these tasty tarts at the Hong Kong airport. My dad ordered half a dozen for us, and he said that our egg custard tarts were fresh out of the oven! Yum!
---
Overall, the ten days abroad were a fulfilling trip with my parents and brother through all of our food and historical adventures. I always treasure time spent with my family, especially since we rarely get to see each other (and, with the passage of time, we're all getting older anyhow).
My parents have hinted at potentially taking another overseas trip to mainland China in a couple of years so that we can visit our relatives still living there. We'll see where our next trip takes us!