….or at least for me it does, and especially since 2013.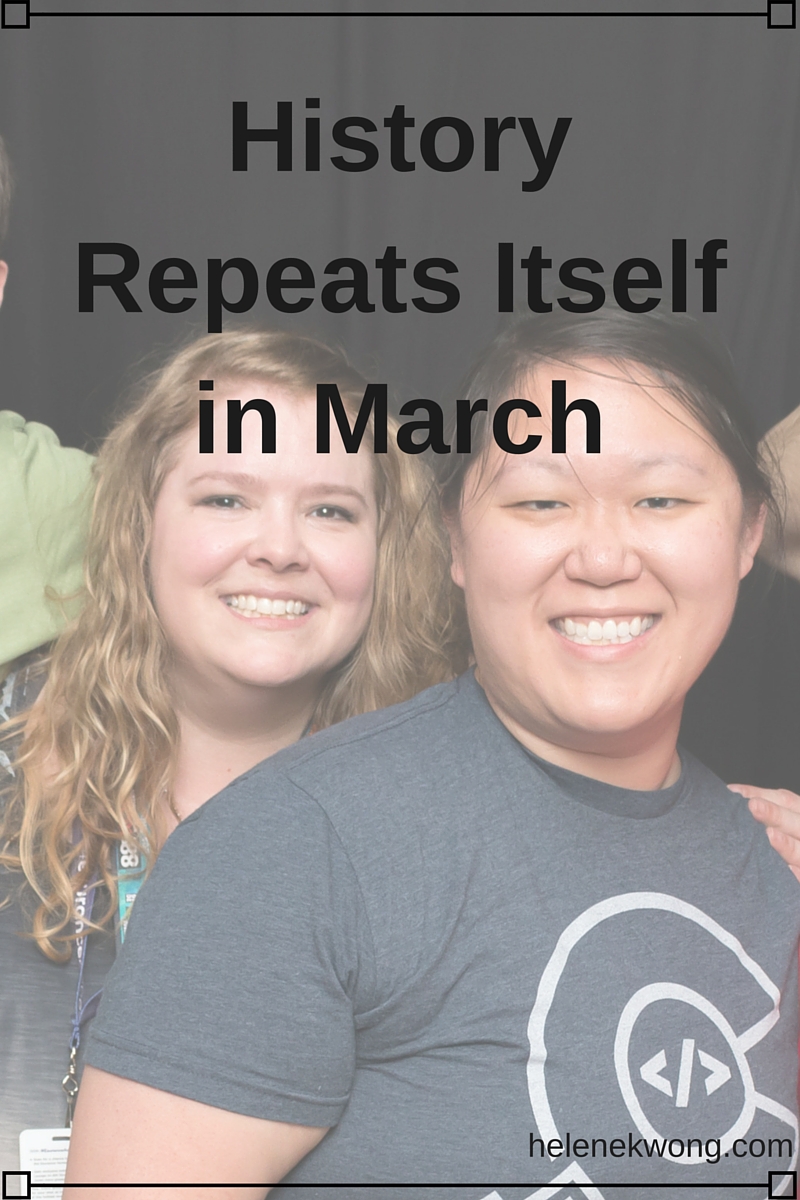 I had anticipated March to be busy this year with two trips planned (one to SXSW and one to Beaver Creek, Colorado); I don't know why I didn't prepare better for the month of travel, though.
In 2013, I had three separate trips planned in different parts of the country: San Francisco, DC area, and Colorado–that was the start of my family's annual ski trip in Colorado. On top of that, my parents also spent some time with me in Denver that year in March…so I remember that year being super busy. However, my first business wasn't doing so well by that time, so I didn't have much work to think about then.
I had two trips in March of 2014 and only the ski trip to think about last March–but again, still, I didn't have much work to think about.
This year has been very different from the previous three years: lots of forward motion happening with Hashtagitude PLUS two trips equals a frazzled, nonstop-working Helene.
But, this has been an enjoyable month though–lots of reunions with friends at SXSW and spending quality family time at Beaver Creek. The best news of all is that I'll be able to come back up to Beaver Creek on Saturday to celebrate my niece's birthday with the rest of our family (minus my younger brother); that's what makes all this hustle and stress worth it.
It's important to know when to pause work for those priceless moments.