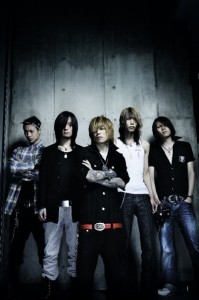 Those who follow me via my blog, Twitter, or Facebook should be familiar with my love for the Japanese rock band, Dir en grey. If not, you will be familiar with them (at least a tiny bit) after this post.
Today's topic asks what kind of music cheers me up when I'm feeling down. Despite depressing, morbid lyrics (mostly in Japanese), Dir en grey's music calms me down and sometimes even causes me to drift off to a peaceful sleep.
Something about the rhythms, the melodies. The sadness, torture in lead singer Kyo's voice…it speaks to me. Even in my darkest times, listening to Dir en grey calms me down and helps me get back to rational thinking.
The power of music is amazing to me.