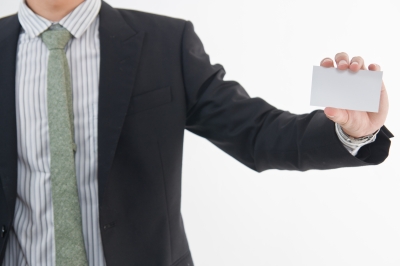 There have been instances in the past week where I received an email newsletter and wondered, "How in the–when did I even sign up for this?" Just yesterday, a Twitter friend also complained about this:
Why is it I am receiving newsletters I never signed up for? …And how in the world did this get perceived as an effective marketing ploy?!
I thought back to how I ended up on the mailing list and realized something that peeved me: I exchanged business cards with these people at networking events before, and they went ahead and added me to their mailing list without my consent.
Exactly when did this become acceptable? When did it become acceptable to assume that exchanging business cards equals a YES to joining your mailing list? This is just poor practice and unethical, if not outright illegal.
From the many networking events/conferences I have attended over the past several years, I can see how some of these connections, these businesses, collect & build their mailing list:
Giveaways/freebies – Enter to win a new iPad: drop your card here! Seems harmless and easy enough for people interested in winning the iPad/what-have-you, right? Still, I think it'd be best if these businesses would put a disclaimer below, saying that even if you don't win, you'll be added to their mailing list. Most businesses don't do this though, which highly irks me. It's better to make a separate mailing list of people interested in winning your prize and ONLY contacting them regarding the contest results; after that, ask for permission to add others to your main mailing list and then delete the contest mailing list.
Good ol' networking – I enjoy networking in the sense of connecting with others over like-minded ideas. However, when I give someone my business card, I expect/desire one-on-one follow-up, NOT getting added to a mailing list right away. If you want to add your new connections to your mailing list, flat-out ASK the connections for consent. Recently, I asked my fellow leads group colleagues if it was ok for me to add them to my Hashtag Hustler mailing list: I only received a few responses, but that's better than adding everyone without asking.
I'm sure there are other ways businesses can collect email addresses in-person, but these two are the most common ways I have observed. As you can see, it all boils down to ASKING FIRST. You know how the saying goes about assumptions: never ever assume that because you've connected with someone that they're interested in being a part of your mailing list. People are increasingly guarded about their email inbox, so don't become part of the problem: you may be moved to spam and blacklisted as a contact, which will do you no good.