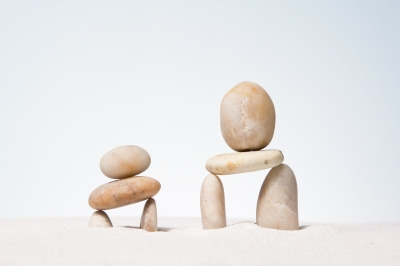 Another item I wanted to cross off my 30 Things To Do Before 30 List: attend a one-day meditation retreat. During 2012-2013, I was very interested in meditation, thanks to my friends at Mayu Sanctuary. I dropped by the sanctuary several times a week to partake in drop-in meditation and a few of the classes offered there. One thing I hadn't committed to though was a one-day meditation retreat, so when I saw on the Mayu calendar that they were going to have a retreat at the end of that month, I registered.
The retreat was on a Sunday at Mayu Sanctuary. I arrived early with my meditation cushion, my lunch and snack for the day, and some water. The room was already buzzing with other participants. I found a spot off to the side at the end of one of the back rows and got myself settled in.
Our retreat was going to be facilitated by Ajahn Thanasanti Bhikkhuni (or simply, Amma), a Buddhist nun from Colorado Springs. She helped us get settled in and led us through a few guided meditations. Even though I had practiced some meditation before, I couldn't help but become restless during each session. Amma's voice was very soothing though, and we got through the guided meditations all right. Before lunch, we had also spent some time doing walking meditation, which I hadn't tried before.
At lunchtime, we ate our foods quietly and also brought offerings to give to Amma (I forget the reason why, unfortunately). The afternoon session was shorter, but still an insightful experience: we did some chanting, where Amma chanted a few lines and we repeated back to her the same line. We also discussed "qi/chi" and experienced some of it through a small exercise.
By the end of the day, I thought I was going to feel rejuvenated and wiser. However, because it was the first time for me to sit still so long in meditation, I was quite restless at the end of the day and couldn't wait to get out of the retreat.
Don't get me wrong: it was a wonderful experience. I learned more about Buddhist meditation and felt honored to have had Amma as our facilitator for the day.
If I were to try a one-day meditation retreat again, though, I'd make sure to prepare myself a lot better so I won't feel so restless at the end of the day again!