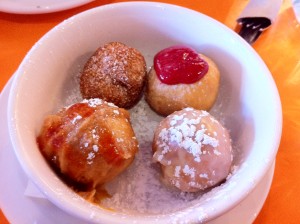 Spring is here, and I know many colleagues, friends, students, etc. are on the hunt for a full-time job post-graduation. Every year around this time, employers are inundated with many hopeful grads looking to land their dream job right out of graduation. Many applications will be sent out; few will be read by human eyes.
Are you feeling like you're not getting enough call-backs or interview enquiries, even though you've sent out over 50 applications during this school term? Here are three reasons why you may not be getting interviews, job offers, etc. and how to fix the situation:
You use the same cover letter and resume for every position you're applying for – Most younger job candidates do not know that customization is key in terms of their paperwork to employers: if you use the same cover letter and resume for every kind of job you apply for, employers can see through to that. It is especially obvious when you add an objective to your resume (which, in my opinion, is not necessary and takes up precious space). Research the company you're applying for, and figure out ways to customize your cover letter for each position you apply for. Example: Say you're applying to financial services company X which claims on their website they "put customers above and beyond crunching numbers". If this value also resonates with you, talk about that in the cover letter and how you can uphold that value for that company.
You use only one method for your job search: online job boards – Time and again, I notice this same dilemma occurring for job seekers of all ages: they become very dependent on skimming through Craigslist or Indeed.com and ONLY use those websites as their only way to get exposure to job openings. There are many other outlets out there for find a job, though: first, check in with your network of friends, family, colleagues, etc. Most people find jobs through their own connections and not through job boards. Check job postings at your local coffee shop; search on LinkedIn or through other social media outlets. Just remember to cast a wider net for a higher chance of getting a call-back.
You shy away from networking events because you 'hate networking' – A lot of job seekers tend to avoid networking events, it seems. Why? I've heard many say that networking events are 'boring' or 'networking isn't my thing'. When you are out looking for a job, doing business with other companies, etc. networking is a skill you must master. Forget about the cliche that networking is 'impersonal'; networking can be as personable as you make of it. My tactic for networking is to meet a few good people and get to know them as well as the time allots for us. I don't toss my business cards at anybody I run into; I take the time to talk with a few people instead. Need more motivation to go out and network? Check out 7 Tips to Succeed in Networking.
Now, these three reasons may seem overly simplistic and obvious to most of us. But, when you get into the mindset of job-searching, at times you need a gentle nudge to think outside of the box again. Hope the tips included will help you move forward in your job search; and remember, keep at it! Keep the momentum going.