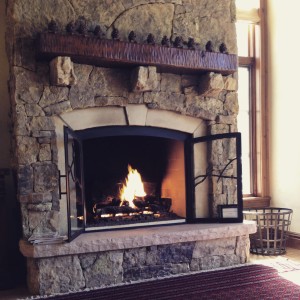 My parents visited Colorado from March 21st to the 30th; during that time, we ate out at the few good Chinese restaurants, visited my dad's old friend in Greeley, and spent time with the rest of our family (my siblings, their spouses and kids) in Beaver Creek.
During my parents' visit, the topic of death came up several times: my dad's friend's wife passed away from cancer last year. Now, my dad's friend lives alone in his house with his daughter visiting weekly since she lives nearby; his son is out of state, though. My dad and his friend sat and chatted for a bit about other friends passing away and how my parents have even 'joked' with one another about what would happen if one of them passed away before the other.
Another mention of death was when I asked my brother-in-law about their one surviving dog (used to have two: the older dog was put to sleep a couple years ago), and he told me that Mike had passed away only a couple weeks ago. The last time I saw Mike the lab, he was already wheezing with a strange cough, but he held on for the past year and a half. My brother-in-law said Mike passed away in the middle of the night and they buried him along with their other dog and cats that had passed away beforehand.
Death is an uncomfortable topic, but it is inevitable. How do we know we'll see our loved ones the next day? During my parents' visit, I found myself frustrated quite a few times with their lectures and their nagging at me, but then I also felt guilty feeling that way. After all, my parents aren't getting any younger; their health seems fine for now, but our family medical history isn't exactly too stellar. I remind myself to cherish every moment with my parents, both good and bad.
Our time on earth is ephemeral so we must be thankful for each moment spent with one another.