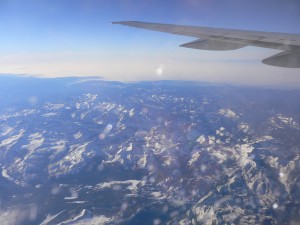 If I could work from anywhere, it'd be from all over the world.
Oh…sorry. Is that not such an original answer?
Well, I'll admit it isn't, but it's much easier to execute this lifestyle these days with technology. Telecommuting, virtual assistants, etc.
Why sit in an office all day when you could be out traveling and doing work wherever your heart desires?
I'd certainly love that.
But….realistically. My ideal work location would be a big city/metro area. Perhaps maybe not the larger metro areas in this country, but something second-tier (in terms of population, etc.). A mix of nature and city life all wrapped up in one.
(By the way, I've already found that place I believe…)