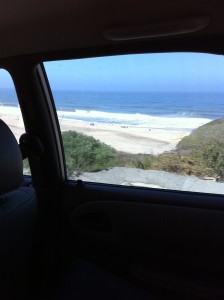 I'll admit, I have had trouble sleeping for awhile now. While in New York this past month, I couldn't fall asleep at a normal time due to the change in time zones. You'd think I could adjust quickly from the three-hour difference but I kept my California time to stay in touch with loved ones back West.
I also end up overloading my mind with too many thoughts before bedtime. Which in turn spins my train of thought into many other paths and I roll around in bed for many hours not being able to fall asleep. Even white noise sometimes doesn't help as my mind's chatter becomes louder over the white noise in the room.
Maybe I lack a sufficient amount of melatonin. Or maybe I just need to not use electronics so close to bedtime (studies say that electronics keep the brain alert, so we should all power down at least an hour before bedtime). I'll try out different methods and see how things work out.