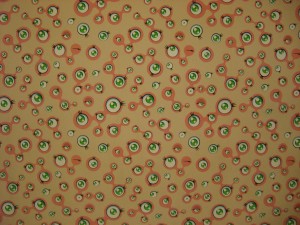 I read the listing on Craig's List, noticing the key phrase "move up [the ranks] in less than one month!"
Only the day after applying, I got a phone call to go in for an interview. I was ecstatic that I was chosen and wore my sleekest business outfit.
The interview was very short. And then they invited me back in for a trial run with an elder representative.
So the next day, I was there at the office again. And then, we were suddenly in one of the representative's cars. "Can you tell me what exactly we'll be doing?"
"We are going out on the field," said the elder representative as she drove us and two others along. The other job candidate was sitting in the back seat with her elder, squirming a bit from the strange situation.
Lunch was innocent outside of the city, and I thought I could enjoy such a flexible work schedule. But then the real work began.
We drove into a neighborhood. My elder dropped off her comrade and the other job candidate in one part of the neighborhood. "You guys cover this side, and I'll cover the other with Helene," said my elder. I followed her and we made small talk. She was genuinely friendly and open, but I felt my heart beating faster as we approached each door, telling potential clients how we would help them cut costs on their cable bill if they signed up with so-and-so company.
I kept up my smile and politeness around my elder that day. The job seemed only comfortable because she was being so generous.
We went back to the office, and we parted ways for the day. I looked forward to going out with her again "into the field" the next day.
But then, I was reassigned to another elder, and this one talked my head off and our assignment the next day was borderline illegal, soliciting businesses with office supplies. I saw how the receptionists eyed us when we approached them. As the day wore on, I became more and more uncomfortable.
At the end of the day, we returned to our home base. The boss invited me into his office to talk.
"Helene, if you are going to survive in this job, you will need to be more assertive," he said to me.
That was the ticket I needed to exit. His feigned encouragement was enough steam for me to call in and resign the next day.
I definitely was not cut out to be a door-to-door salesperson.