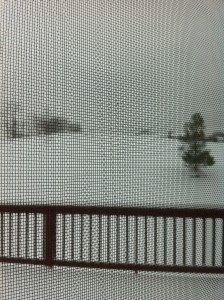 If you asked me this question any other year, I would tell you, "I don't quite remember snow days anymore." This year will be the fourth (and final) year of residing in San Francisco. As most people should know, it doesn't snow out here. Instead, we battle rain and fog along with crisp and clear sunny days.
But last month I was back on the East Coast and saw snow after being away from the climate for quite some time. It was peaceful to look at, and, since I was technically on vacation, I could enjoy my snow days without guilt.
While snowed in, I:
– read from my Kindle
– knitted while watching Kung Fu Panda
– ran on the treadmill
– spent quality time with my family
Not so shabby for snow days.