My friend Shay aka Black Girl in Maine just wrote a blog post about killing a child's spirit by letting him or her know that he or she is "different". Reading the post and about how her adult son observed this sad moment at her daughter's school made me hurt inside: how is it that we as a society continue to segregate, to draw these silos up and make our peers feel "different"?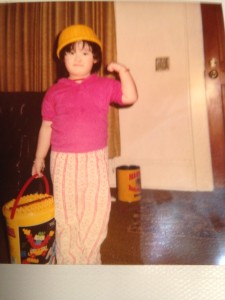 Reading Shay's post made me reflect back on my own childhood and remember how my classmates made sure I knew I was different: the taunts on the school bus of "Chinese, Japanese, dirty knees, look at these!" and kids pulling their eyes back and laughing at me; my younger brother, Adam, being made fun of by his classmates after school and he was so angry he cried (and I tried to defend him but the kids were relentless); the subsequent visit to the principal's office to get those guys reprimanded but they were let off the hook (yes, why would people believe the Chinese kids anyway?); and so on and so forth. I could go on and on about all the times we were reminded that we were "different" in our school.
Even to this day (and I know I've written about this topic earlier this year) I still feel my "other"-ness reflected upon me in Denver (yes, a major city!). It angers me that, over the course of my life, things haven't changed for kids. Things are not better in many parts of the country; in fact, they may be worse!
Why must we continue to do this to one another? How can we change the conversation to being more about how we're more similar than different? Yet we continue to only see our skin colors and make judgments, even on children.
UPDATE: Just read this passage in Eddie Huang's memoir, "Fresh Off the Boat", and it really resonates with this post and Shay's post:
To this day, I wake up at times, look in the mirror, and just stare, obsessed with the idea that the person I am in my head is something entirely different than what everyone else sees. That the way I look will prevent me from doing the things I want; that there really are sneetches with stars and I'm not one of them. I touch my face, I feel my skin, I check my color every day, and I swear it all feels right. But then someone says something and that sense of security and identity is gone before I know it.