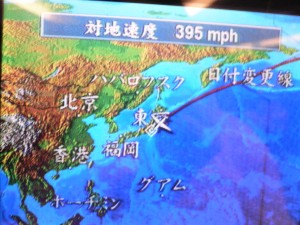 I found out about The Daily Post via a friend on Twitter. I figure, why not? I haven't been so regular with my blog schedule and really, their prompts so far seem enough to spark some writing juices within me. This year I will be more regular with my writing plans anyway.
The prompt for 01/01/11 (seems everyone is having fun writing 1/1/11) is: List three countries you'd like to visit, and why you want to go.
Well, gee. This prompt resonates with me because I am a lover of travel (currently, only in spirit). This April will mark 3 years since I was in Japan to visit friends for three weeks, and at this moment I do not have any set plans for going overseas before business school in the fall.
I do want to go to these places though:
1. Brazil – Had some friends from there and have met some wonderful students via my previous employer. I became interested in Brazil in 2009 when I was making plans for a long overseas trip for that year or last year. I'd still like to visit, preferably before the World Cup and Olympics hit (and that's when tourism will go way up for the country).
2. South Korea – Same reason as above–friends from there, or former students. I briefly dabbled in the Korean language in late 2009, so it wouldn't hurt to refresh my memory on the language again. Also, my great interest in Korean food…mmm.
3. Thailand – And…well, there was no real point to list off the countries separately when my reasons for going to all of them are relatively the same: the people I've met from the respective countries, the food, language, etc. One friend told me before that she would be able to help me get travel plans to Thailand whenever I'm game for travel.
Those three countries I have never visited; I've only visited China, Hong Kong, and Japan. I would like to go back to visit since my experience in this day and age will be much different than when I visited in undergrad. After graduation, I've been more open to other cultures and learning as much as I can about where people are from. Perhaps it's a part of me that longs for that feeling of "some place different".