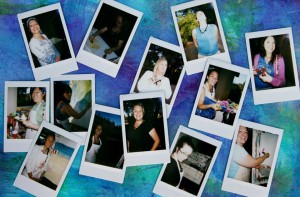 I came up with this item for my "30 Things to Do Before 30" list because I had been acquainted with Connie Hozvicka's Dirty Footprints Studio and her Total Alignment Art Retreat back in 2011. When I saw how much fun the first annual Total Alignment Art Retreat was, I was determined to get myself to the retreat in 2012.
Luckily for me, my friend Chanita was also interested in going to that retreat, so we both put down our money at the beginning of 2012 to go to Sedona, Arizona in October that year. It was a bit surreal up until we arrived in town.
There were thirteen of us ladies there, including Connie. I was nervous at first since I didn't know anyone! There were a few people who had returned for their second year, so it already felt like we were going to clique us. That wasn't the case, though, thankfully: we soon bonded as we whipped out our paintbrushes and just painted our feelings out.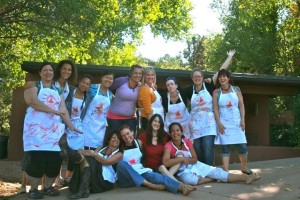 The retreat last for 3-4 days: the majority of our days were spent painting, but we also went on a couple meditative hikes. Because Chanita and I were trying to save money, we made sure we had packed enough extra food to last us through the long weekend, since the retreat only provided several meals in the cost. I remember I was eating a lot of beef jerky, instant oatmeal, and fruit during the retreat, but thankfully I didn't feel too hungry!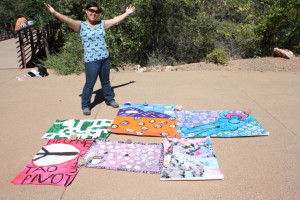 By the end of the retreat, we were friends with everyone and all of us had produced at least three paintings each. Connie made the retreat feel so inclusive and fun with her instruction; I left Sedona feeling more at peace and fearless with my painting skills.
That was also my first time in Sedona, and it's true what people say about the place: it is indeed magical. I hope one day I will be able to go back and visit Sedona again.