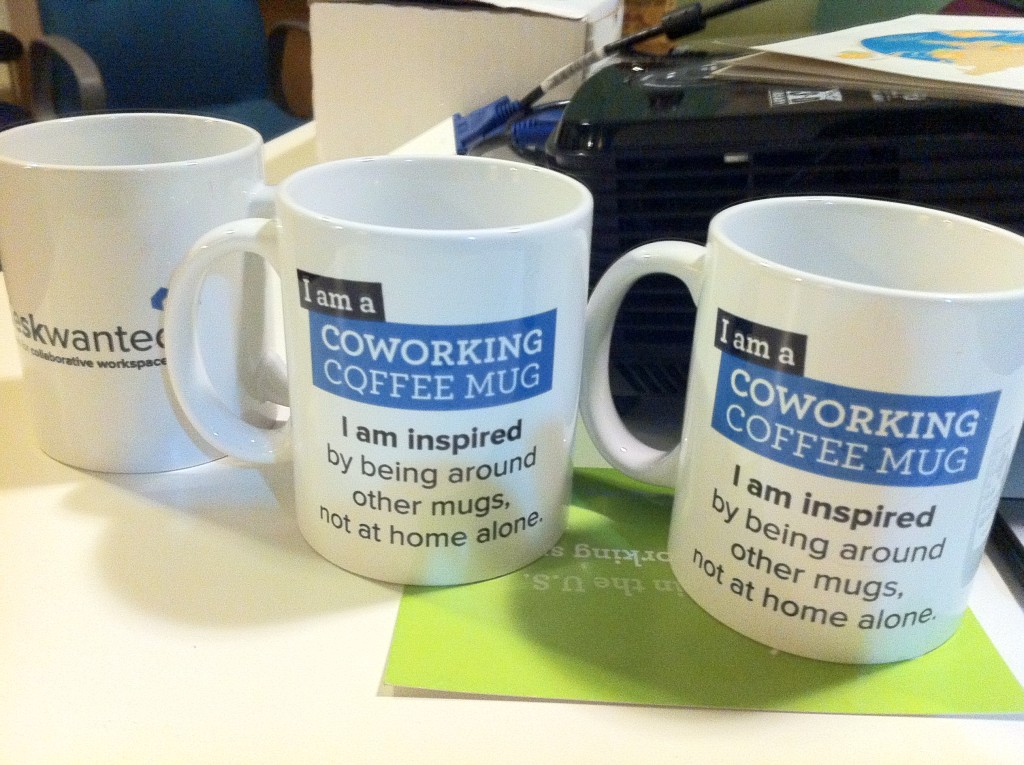 In honor of the upcoming Denver Coworking Week (May 16 – 20)--which is a full week of celebrating Denver's growing coworking space with free coworking days plus fun activities–I want to highlight my top five coworking spaces in Denver. Even though I have not talked about coworking much on this blog, I have tweeted about it quite a bit over the years (I even have a Twitter list called Coworking Rocks!). I began my journey into the coworking world in late 2011/early 2012: I LOVE the concept of sharing a professional working environment with others and building that community. Once I started my first business in 2012, coworking spaces became a lot more enticing to me (versus working from home or hanging out at a coffee shop).
I chose these five coworking spaces in Denver because either I was/is a member of the space, or I have visited the space for a day pass and enjoyed the vibe. What I love about all five spaces is that they are locally owned and operated and maintain great atmospheres in their spaces to foster community growth.
Check out these five superb coworking spaces in Denver: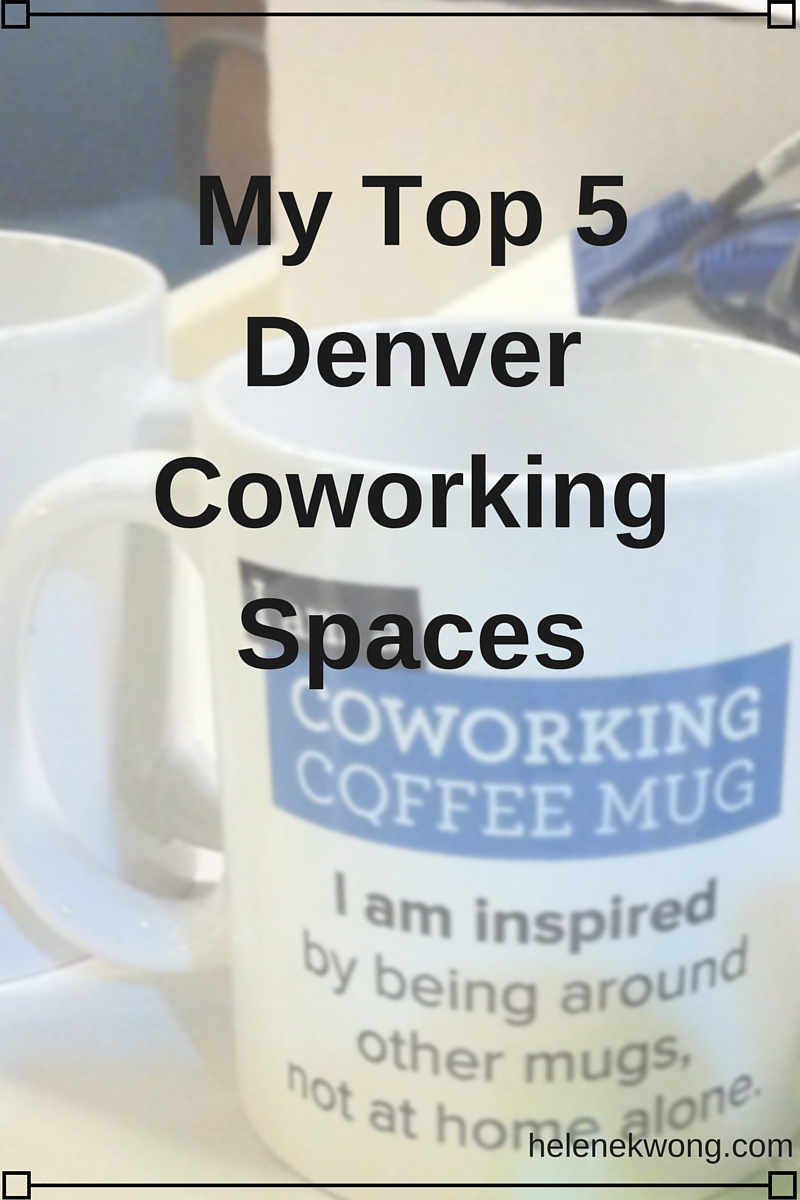 The Coterie Denver
When I first learned of The Coterie Denver last year, I was pleasantly surprised to read that The Coterie Denver was an all-women coworking space/community. The Coterie Denver was meeting up at the Denver Bicycle Café in Uptown once a week to cowork together last year. I stopped in once to cowork with The Coterie Denver's co-founders, Bridget Rector and Kelly O'Reilly, and I enjoyed learning more about the vision they have for The Coterie Denver.
From mid-2015 until a few months ago, The Coterie Denver has moved on up to using space at other business locations: first they were coworking out of Share Denver in Park Hill a couple days a week, and since March 2016 they are using ShareSpace's facilities in the Stapleton area. The Coterie Denver's pricing is very reasonable, starting from $10.00 for a day pass to a six-month package at $1000 (20 days a month).
Currently, there are only coworking options, so if you want a dedicated desk or a private office, The Coterie Denver won't have those options until they get their own dedicated space. I hope that Bridget and Kelly will be able to get an independent location soon for The Coterie Denver: I LOVE the idea of a coworking space catering to all women with the option of providing daycare as well.
Creative Density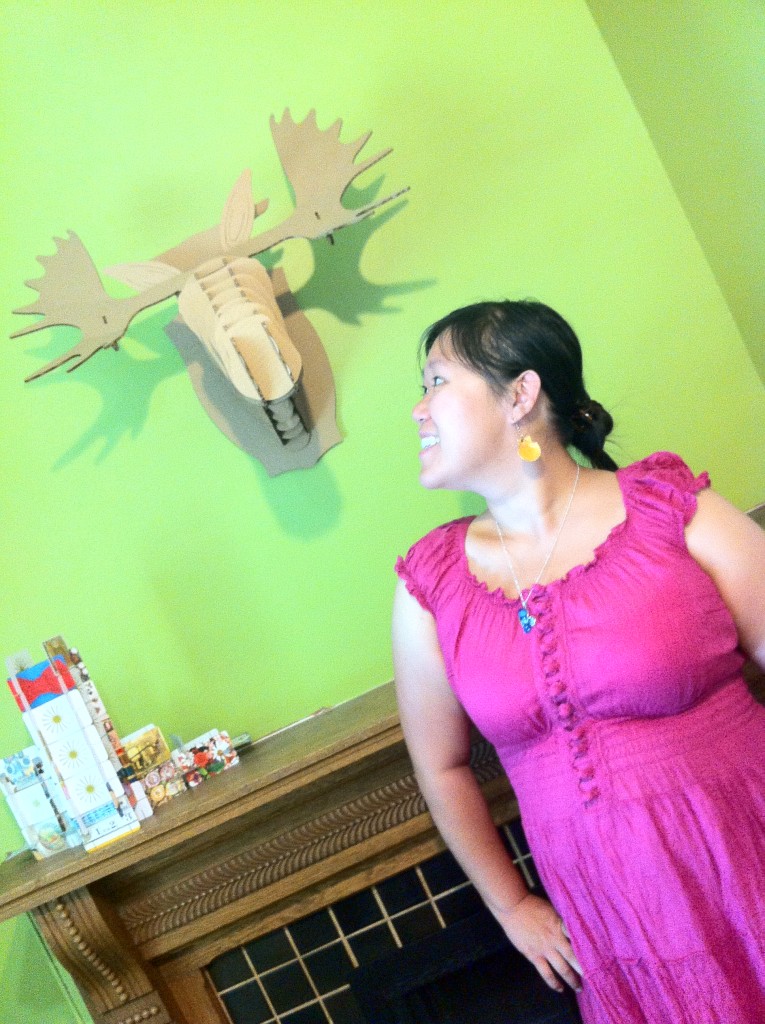 Creative Density was my very first coworking space when I moved to Denver in late 2011. Craig Baute, the proprietor of Creative Density, has always been a welcoming figure and, more or less, the head of promoting coworking in Denver. I first learned of Creative Density through Twitter, several months before I moved to Denver. I joined Creative Density because Craig's enthusiasm and welcoming spirit on Twitter encouraged me to visit the space once I finally moved to Denver. I was very dedicated with going to Creative Density all the way from the University of Denver: most mornings (when I didn't have class), I would take the 12 bus all the way up Downing to get to Creative Density so I could cowork there for the majority of the work day. I even trudged through the snow to get up to Creative Density, ha!
I enjoyed being a member of Creative Density from 2011-2012 because of the community and how friendly everyone is. Craig always strived to create members-only events to facilitate a more intimate community feeling. I'd say the friends I made at Creative Density were my first chosen family in Denver before I joined Leads Group 7 in 2013!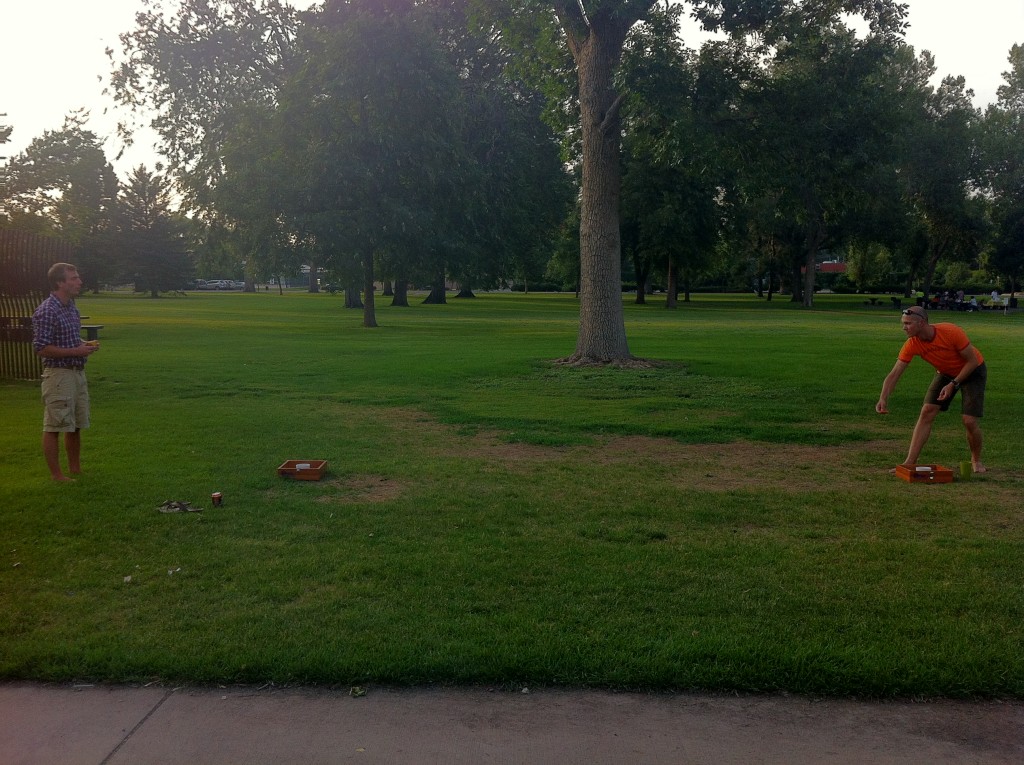 Creative Density's original location is housed out of a converted duplex in Uptown and has coworking, dedicated desks, and private office options. There is also a second location now in Capitol Hill with dedicated desks and private offices. Pricing at Creative Density has stayed steady since it opened its doors in 2011, from $75/month for coworking, $300/month for a dedicated desk, and a range of $550-$650/per month for private offices (depending on how many people are on your team).
Modworks
I first visited Modworks in late summer of 2014 when it first opened its doors. I tried out the space with a free pass and really enjoyed the sleek, professional environment. I officially joined as a member in September 2015 and have been delighted with the space and its community. John Borst, the owner of Modworks, has always been so accommodating and fun to talk with.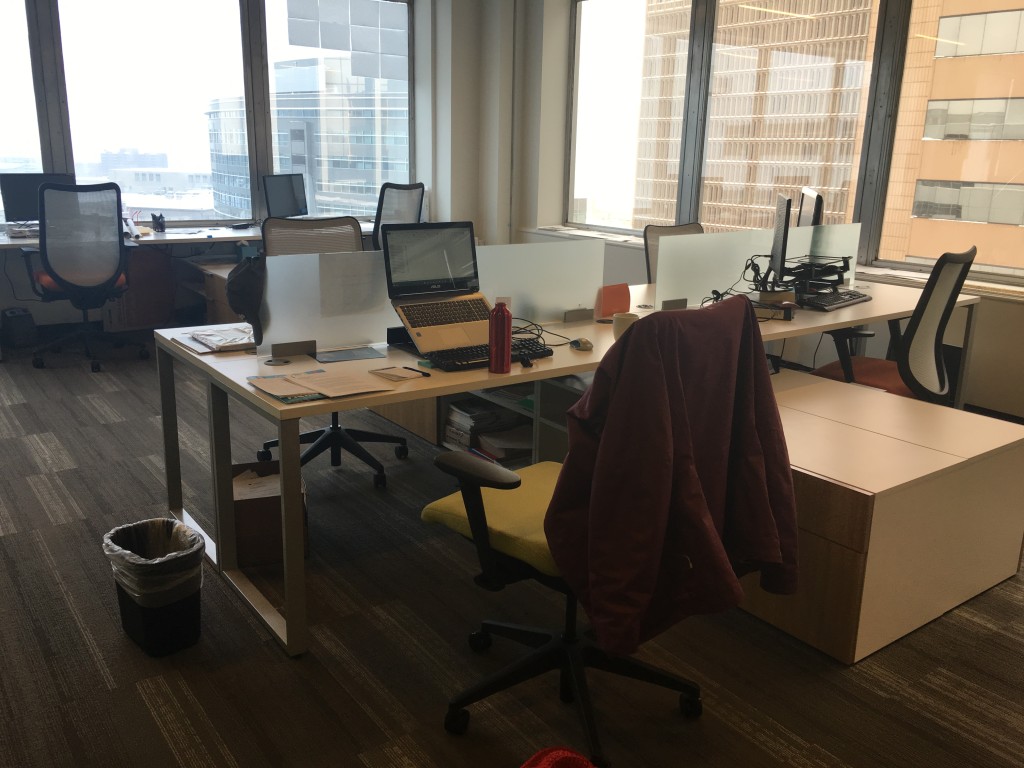 Modworks' central location on the eastern edge of 16th Street Mall makes it a convenient and familiar place to meet with my clients. The views from Modworks are unbeatable: on any given day—no matter how the weather is—I can see the State Capitol, the City and County of Denver building, and other aspects of downtown from the massive windows at Modworks. I'll admit, when I first visited Modworks, I wasn't sure if I wanted to become a member: after all, Modworks is located on the thirteenth floor—yes, sometimes superstitions get to me! But since becoming a member at Modworks, I'd say my luck has been anything but bad.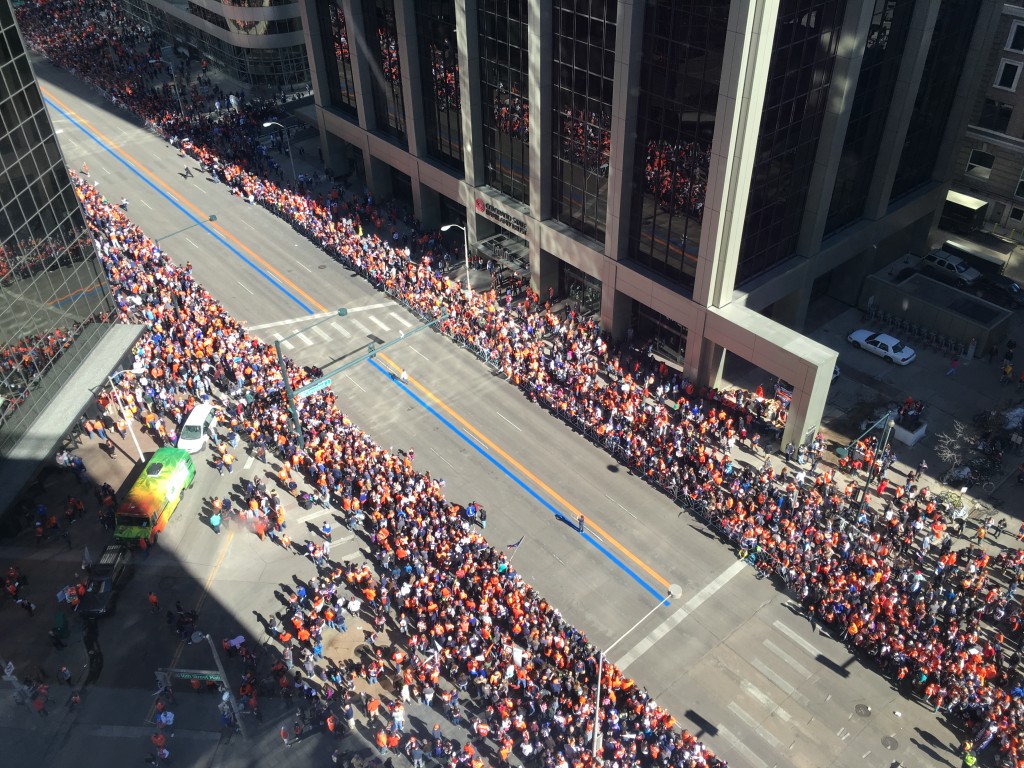 Modworks is a very spacious 13,000 square feet space with a highly active and social hot seat area up front, dedicated desks throughout the back area of the space, and private offices sprinkled throughout the location. There are three meeting rooms in various sizes, and one of the biggest perks of being a member of Modworks is the unlimited meeting room time (most other coworking spaces limit how many hours of meeting space is included in a membership). I have had plenty of meetings with prospects, power partners, and clients, and all thanks to Modworks, I get to have these meetings in a modern and professional environment. Definitely beats a meeting at a coffee shop (not that the coffee shops in Denver are bad either…but I digress).
Despite the downtown location, Modworks' membership pricing is affordable, with hot seat memberships at $195/month, dedicated desks at $395/month, and offices at $1000/month. Day passes are at $35/day. Soon, Modworks will expand into the fourteenth floor to accommodate for the growing member base. Private offices on the fourteenth floor will have private balconies overlooking the downtown area.
Shift Workspaces
I was one of the founding members of Shift Workspaces when they opened in the summer of 2012. I forget now how exactly I found out about Shift Workspaces: either I met the then-community manager/front desk manager Breanna at a networking event or I was walking in the Alamo Placita neighborhood and noticed Shift Workspaces promoting coworking for the area. Nonetheless, I was immediately smitten with the space and became a member shortly after my initial visit.
At first, Shift Workspaces shared the building with the Boutique Apartments leasing office and Waffle Brothers, but since its launch the coworking space has taken over the whole building with two new locations set to launch over the next several years throughout Denver.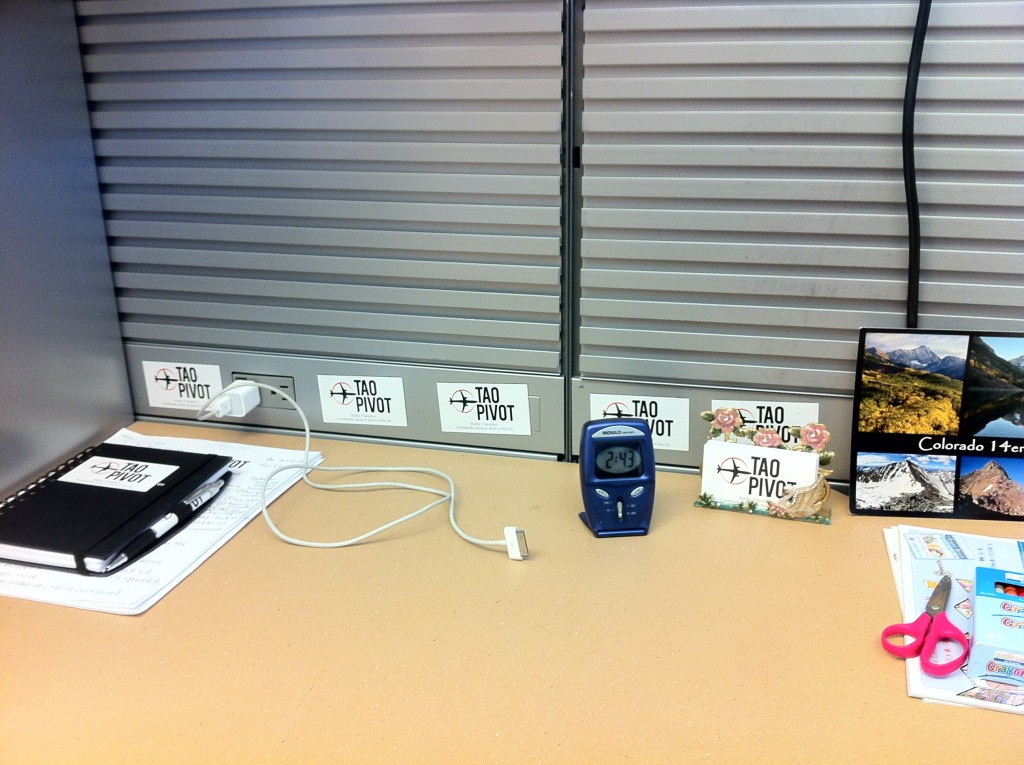 I had a semi-private office at Shift Workspaces: essentially, it was an enclosed cubicle that I could customize for myself with plentiful desk space, drawers, and a cabinet. I liked being a member of Shift Workspaces because of the variety of memberships and amenities (there's a fitness center in the basement!) plus the friendly staff. These days, Shift Workspace's already immaculate kitchen area even has beer on tap.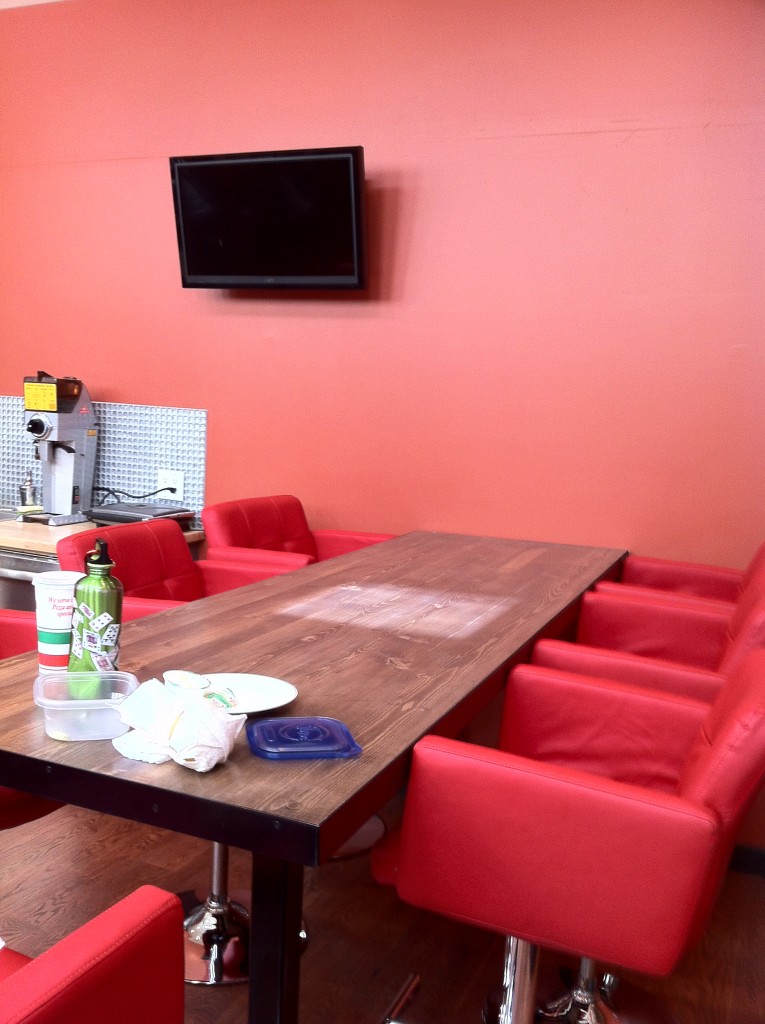 Being a part of Shift's first cohort of members was exciting and exhilarating: it was easy to get to know other members since the space was growing slowly but steadily. I even got to host my birthday party at Shift in 2013, where we got to take over the coworking portion of the building and had food catered from Café Byblos across the street.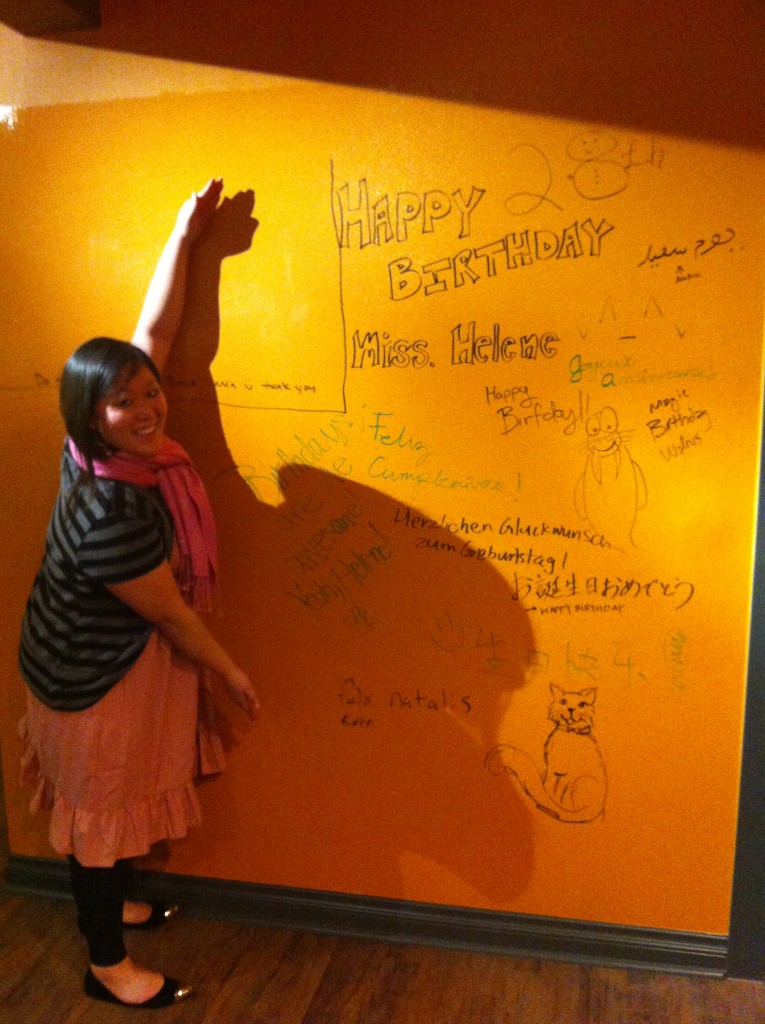 Shift's membership options are the most varied out of the five spaces featured in this post: they even have a premium coworking membership that allows for these members to access the space 24/7. Shift also has virtual office options for those who just want to have a business phone number, business mailing address, and/or meeting space.
Sunnyside Station
Sunnyside Station is the newest of the five coworking spaces in this post: they opened in October 2015 in the north Denver area. I learned of Sunnyside Station through a friend who had introduced me to Nicole Skorka, the owner of Sunnyside Station. Visiting Sunnyside Station reminds me of when I first visited Creative Density: Sunnyside has a similar environment to Creative Density (Nicole did get some coworking tips from Craig). Nicole and her colleague Julia manage the operations at Sunnyside Station, giving tours to guests and keeping the coffee and water topped off in the kitchen area.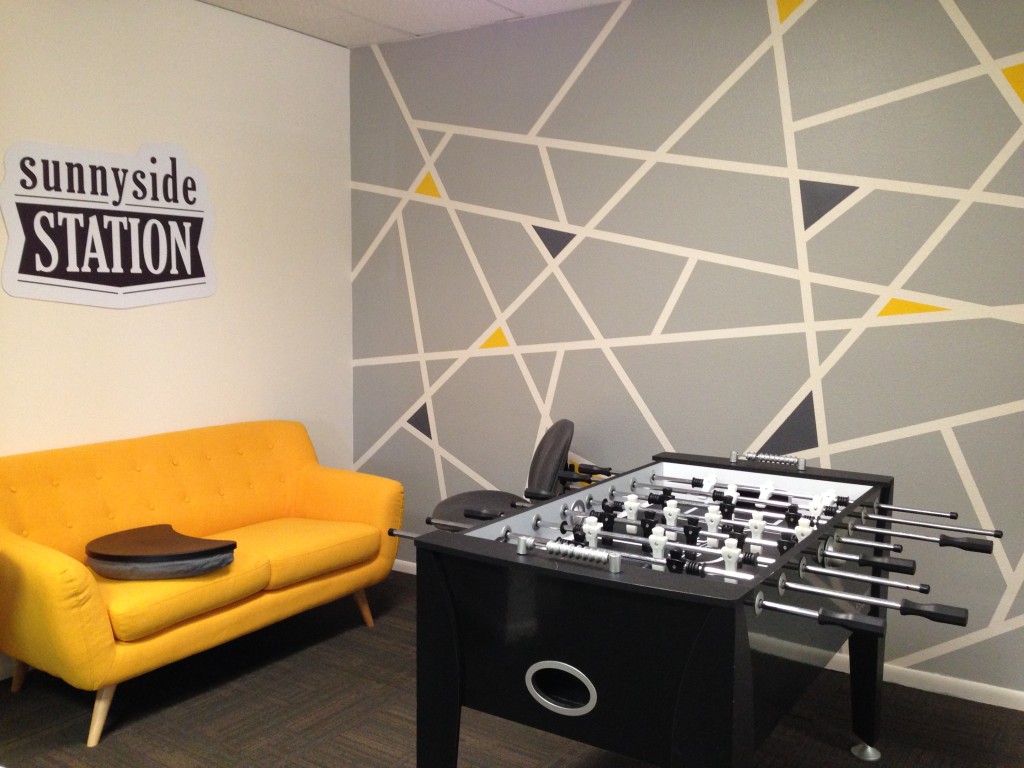 What I like about Sunnyside Station is that community-building is a huge component of the space: they have a meetup group with different types of meetups for both members and nonmembers. I am actually part of their monthly Goal Getters Lunch, which helps all of us attendees stay accountable to our goals throughout the year.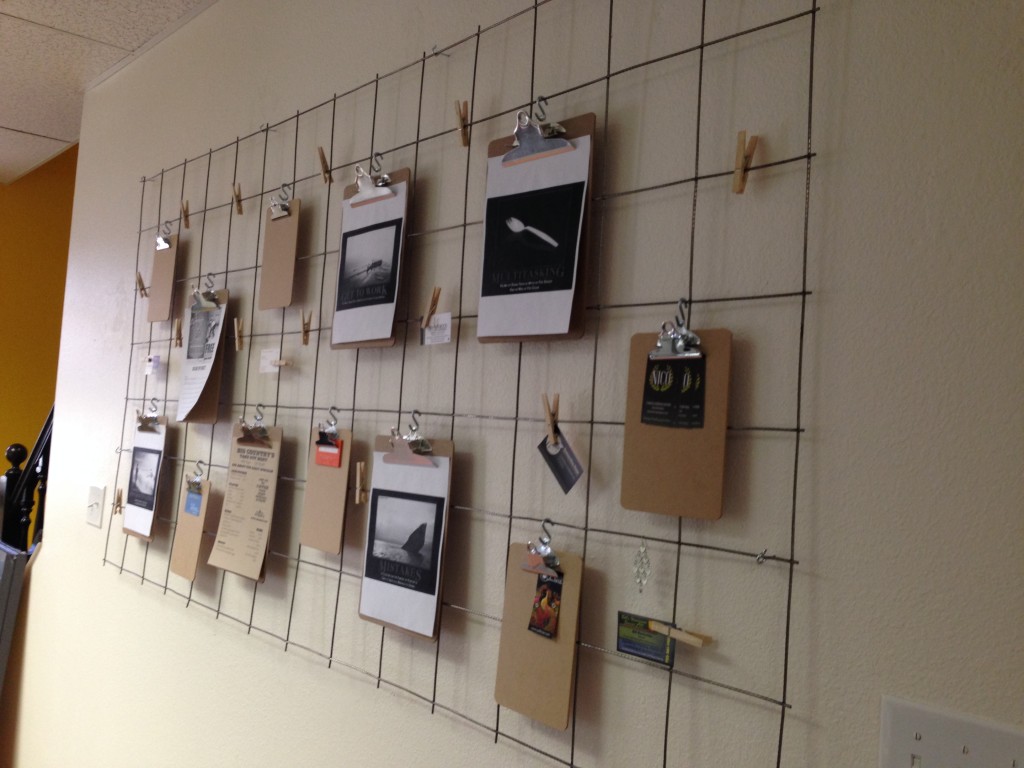 Sunnyside Station has the standard hot desks, dedicated desks, and private offices, but all membership levels have 24/7 access. Pricing starts at $75/month for a coworking membership, and a day pass is only $25.
---
There you have it: five awesome, locally-owned coworking spaces in Denver. Do you agree or disagree? Tell me in the comments below!