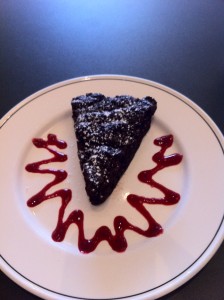 I first discovered Cafe Max back in mid-March on my way to get a pedicure. I do not remember what was there before the cafe; I just know I walked by and looked up and realized the cafe was there. I went on to my pedicure and asked the staff if they knew of anything about their new neighbor next door. "Oh, it's a nice place; they have sandwiches, coffee, and other things."
After the pedicure, I decided to scope out Cafe Max…and the rest is history (haha). I met Max on that first visit, and since then, we've become close friends along with his partner, Yuki. There was a period of time in late summer/early fall where I was at the cafe nearly every evening, doing work or keeping company with Max and his employees. I have joked that I am Cafe Max's "biggest investor" because of the cash I have spent on the cafe's offerings.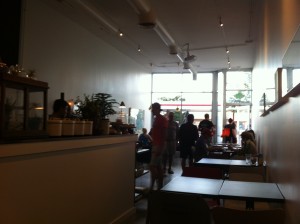 When people first walk into Cafe Max, they immediately feel transported to another place in the world: I have heard patrons call Cafe Max a "European-style cafe", or "This reminds me of San Francisco/New York City." Max will take any of the above: he wanted to bring a different concept of a cafe to Denver. Raised in the Bronx, Max has lived all over the country doing public relations and working at restaurants, so he has experienced a lot of different business environments. Cafe Max's mission is to "provide nourishment and inspiration, inside a stylish environment that balances eclectic worldliness, with a welcoming sense of place. "
At Cafe Max, patrons experience a cozy, almost "living room"-like environment: there are magazines and books available to peruse while patrons wait for their food or drink. The menu itself is different from what folks would expect in Denver: instead of the same ol' pastries, Max has all unique desserts, either made in his kitchen or from local businesses (e.g., Humble Pie). In addition, Cafe Max's menu has breakfast items (served all day!–my favorite!), continental plates, and coffee products (French Press, Cappucino, *authentic Cafe con Leche, and strong, bold cold coffee from La Colombe). If coffee isn't your preference, there are also teas from all over the world to choose from; both caffeinated and herbal teas are available. Cold drinks include San Pellegrino sodas and sparkling water, organic juices, and unique offerings of beer and wine.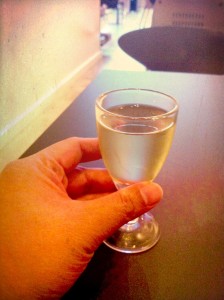 Cafe Max's menu items are also accommodating to those with a gluten intolerance, having dishes and desserts gluten-free. Some items are also lactose-free.
I have practically eaten my way through the whole menu over the course of the past nine months: my favorite dishes are the Frittata w/organic greens, the Organic Salad w/goat cheese, and the Prosciutto Panini (also served with organic greens). The entrees are light and prepared to order. Cafe Max is not a place to grab-n-go quickly; Max and Yuki want patrons to linger, take some downtime at the cafe between business meetings, errands, etc.
Cafe Max is open on Mondays thru Saturdays from 8:30am to 10pm. On Sundays, the cafe closes at 6pm.
When you get the chance, Denver, come visit Cafe Max and experience the place firsthand. If you are lucky, you will have a chance to meet Max; he is very approachable and kind with an interesting sense of humor. You can visit the cafe on the corner of East Colfax Avenue and Josephine Street: 2412 E. Colfax Avenue, Denver 80206.